Property owners refuse re-valuation in SGR corridor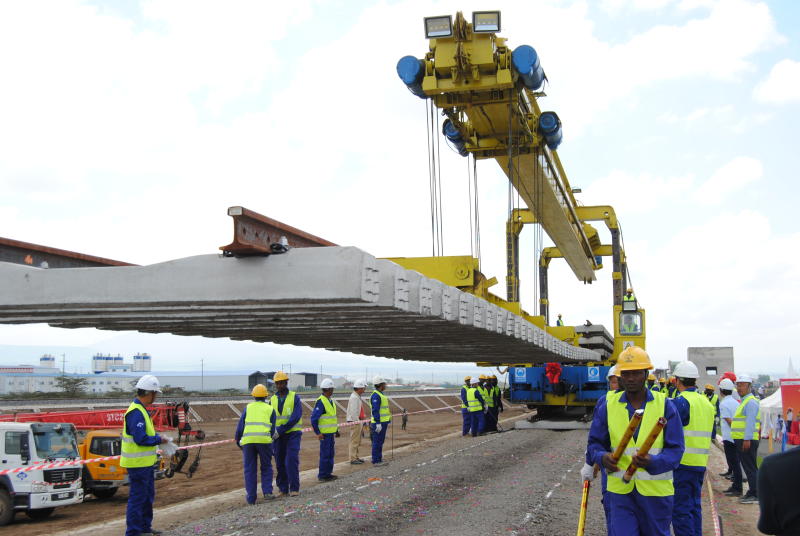 Property owners along the Standard Gauge Railway corridor have protested at the re-valuation of their land for compensation.
They have expressed fears that a new assessment might lower the price of the land. Sources have said the previous valuation was generous to residents.
A demand note from the landowners' lawyer, Lukas Naikuni, sent to Kenya Railways Corporation indicates that the estimated 1,000 affected people want the construction of the railway line halted.
"This is illegal, irregular and wrongful to be happening," reads the demand note.
One of the landowners' biggest concerns is the delayed compensation three years after the property was identified for compulsory acquisition for the construction of the line linking Nairobi to Naivasha. Works have been suspended in several locations around Ngong and Ongata Rongai because of the feud that has lasted several weeks.
The Sh150 billion project has been opposed by conservationists, who object to the line passing through the Nairobi National Park. President Uhuru Kenyatta had promised to have the payments completed by last month following sustained outcries by the affected landowners, some already pushed out as the works started.
The landowners said they feared that the State might go back on its word to pay compensation for the land whose value has been determined by Government officials.
Construction of the stations and bridges was a priority for China Communications Constructions Company, the contractor, besides the 4.5-kilometre underground tunnel that was started in late 2016.
The State has sought to dispel fears about a sustained standoff, saying the project was well on course apart from "little misunderstandings".
Compensation values
The principal secretary in charge of transport, Paul Maringa, said payment of the compensation would start this week and would be phased in three lots, all to be settled within the month to avert any possible disruptions.
The payments are likely to transform some of the landowners into millionaires considering that the project has raised property prices along the corridor. National Land Commission Chairman Muhammad Swazuri, had warned that he would deal with the 'unscrupulous' landowners.