Agency to gauge input of counties in economy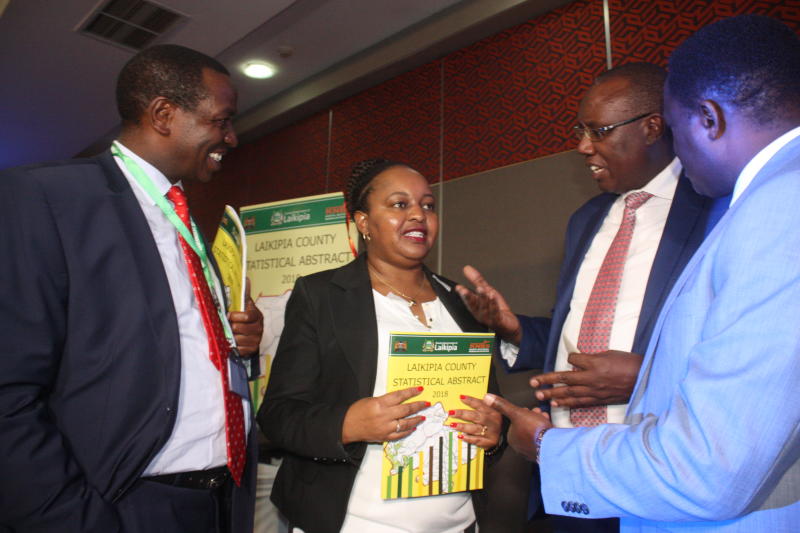 The national statistician will in November release the first-ever gross county product, providing data on the contribution of the devolved units to the economy.
Kenya National Bureau of Statistics (KNBS) Director General Zachary Mwangi said this was meant to meet the country's emerging data needs.
"We are in the process of producing the gross county product. It is a key indicator that is going to measure counties' contribution to the economy," he said during the launch of the Statistical Abstract 2018 for Laikipia County in Nairobi last week.
Rise in demand
KNBS is also conducting a census of industrial production in the country.
This is meant to collect data on the status of the manufacturing sector, which is a core pillar in President Uhuru Kenyatta's Big Four agenda.
Mr Mwangi said KNBS was also in the process of revising and rebasing the economy to better measure its size. The exercise is expected to be completed by the end of next year.
He said since the advent of devolution, there has been an increase in the demand for statistics.
In 2015, for example, the agency worked with counties to produce the first statistical abstracts and only Laikipia has so far released the second edition.
Mwangi urged counties to form technical working groups to partner with KNBS to produce regular data reports, adding that the devolved units needed to make more use of statistics for better decision-making to influences development.
"All ministry department and agencies, which the counties are part of are, are required to come up with statistical sector plans to assist them plan and coordinate activities within their respective sectors," he said.
"Statistical plans normally identify the data needs in the sectors, then identify gaps and come up with statistical programmes to help bridge the gap so that we can use statistics for decision-making processes."
Kirinyaga Governor, who is also the Council of Governors vice chairperson, Anne Waiguru, said counties needed to work with the national government to streamline their statistics.