Kenya Power faces shaky times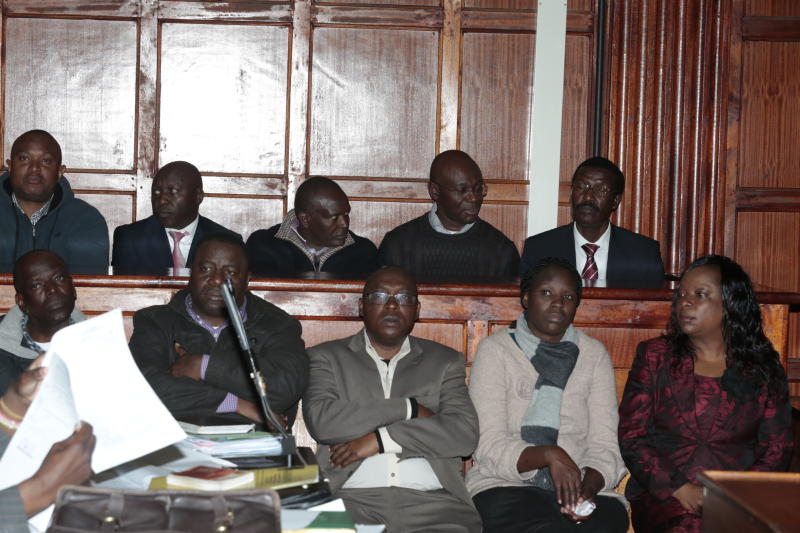 A blackout at the law courts yesterday, when Kenya Power executives were in the dock, was perhaps a pointer to the dark times that await the firm as its senior management faces the judge for various criminal charges.
Operations might be affected in the coming months as the temporary management put in place this week struggles to find its footing.
Energy Cabinet Secretary Charles Keter on Monday suspended the embattled managers, including chief executive Ken Tarus, and appointed 13 others in acting capacity.
The firm's management is made up of 14 managers and putting in place 12 new ones meant the top brass has its work cut out.
But acting Chief Executive Jared Othieno said the team had what it takes to keep the power on.
"I believe you are in good hands… we are ready for the challenge and we will be able to give the service that the country requires from us," said Othieno during the press conference.
Assume office
The new managers will assume office to find old fires still burning intensely as well as the possibility of new conflicts that might emerge as a result of decisions made by the suspended management, especially on an expected job restructuring.
Kenya Power expected to reduce the top management that is currently seen as too heavy. The firm is also fighting negative publicity from claims of overbilling towards the end of last year and early this year, a matter that is still in court.
Together with the Energy Regulatory Commission (ERC), Kenya Power has also been reviewing the electricity tariff, which is expected to kick take effect in August.
Turbulent times have seen the firm's shares tumble more than 28 per cent over the last year and could even come down further with the recent challenges.
Despite the monumental tasks, the ministry downplayed the impact that losing the entire c-suite might have on the operations of the company.
When he named the team, Mr Keter noted that the managers 'have what it takes' to offer continuity at the critical utility firm.