Banks may be forced to set rates based on risk after rate cap repeal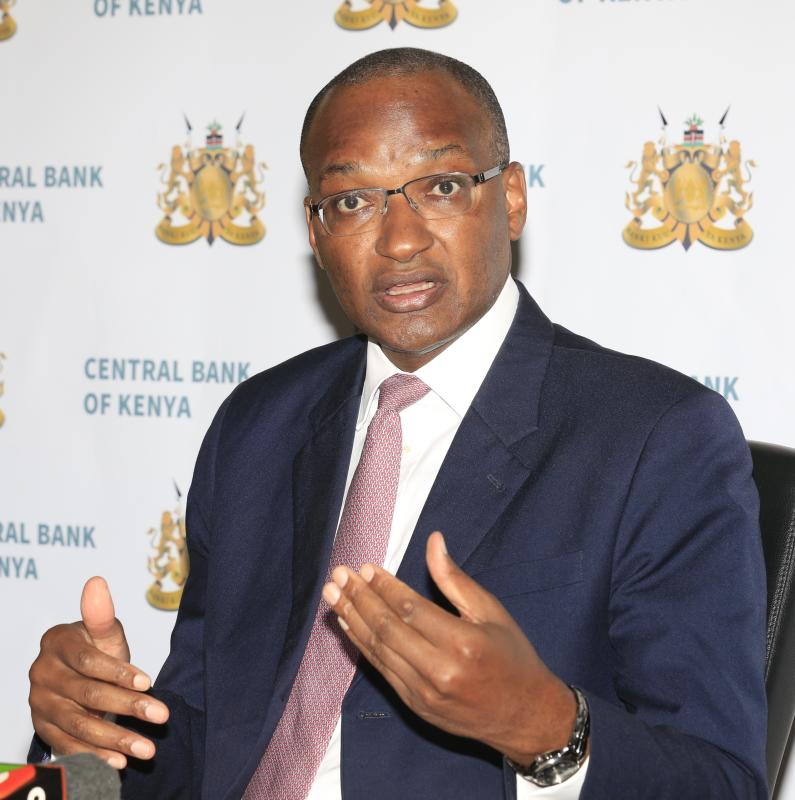 Banks may be compelled to charge customers different interest rates on loans instead of lumping products at one rate.
Central Bank Governor Patrick Njoroge said lenders had to understand the viability of the projects they were funding and must assign rates to a borrower, a move that could bring credit reference bureau profiles to the heart of lending.
"We need to strengthen risk pricing. The price of a loan must be matched with the borrower. If a bank says well, we have never done this before, then I say they should not be in this business," Dr Njoroge said at the Moody's Annual East Africa Summit in Nairobi recently.
Lenders have argued that even if the rate cap is reviewed, they could only price mortgages at a certain rate as well as secured lending and long-term loans, but will find it difficult to price an individual.
Credit profile
Barclays Bank of Kenya CEO Jeremy Awori said in an earlier interview that banks could only do segmentation of clients and not treat each borrower as per credit profile.
"I think over time, that is inevitably going to happen for two reasons; one is that for competitiveness one really needs to reward and recognise people who are a lower credit risk and give them better pricing and your ultimate segment is the segment of one," Awori said.
Use of blanket rates has resulted in mismatch of facilities and risk spreading where good borrowers pay heavily to cushion bad borrowers.
Metropol Chief Executive Sam Omukoko urged banks to change their style of business even if the rate cap is repealed.