Questions raised over early oil project's legal loopholes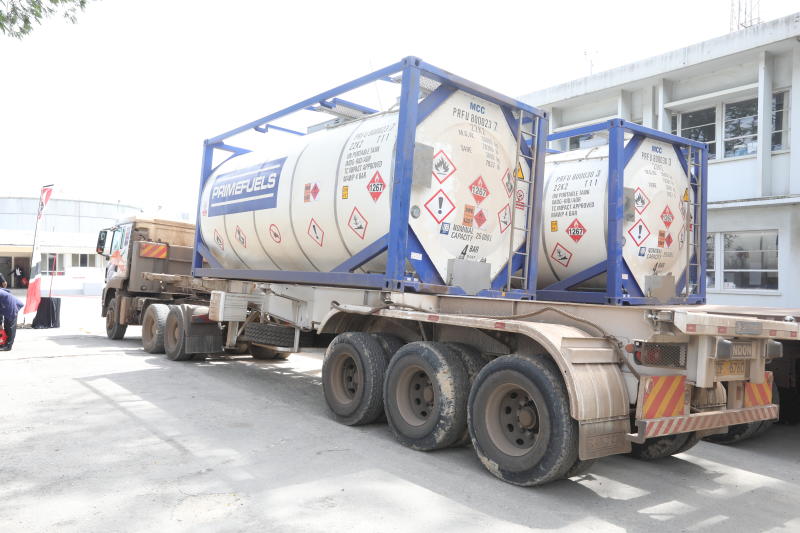 The Petroleum ministry and exploration firm Tullow Oil may have skipped a critical project implementation step in their push to start trucking crude oil to Mombasa.
Tullow, which is overseeing the implementation of the Early Oil Pilot Scheme (EOPS), may have failed to undertake research on the impact the project would have on the community and the environment, which could be a breach of environmental laws.
The company has just embarked on the process of undertaking an environmental and social impact assessment (ESIA).
A civil society group has said if the assessment had been undertaken before the project implementation started, it may have raised red flags on the challenges that are now emerging, prompting the company to halt operations in Lokichar for the past two weeks.
Little progress
Tullow and its contractors tasked with moving the crude by road to Mombasa have made little progress in the wake of protests that have rocked the area.
"It is not implausible that the current unrest that has led to a halt of the Early Oil Pilot Scheme could have been identified and avoided if a comprehensive ESIA had been undertaken," said the Kenya Civil Society Platform on Oil and Gas (KCSPOG) in a statement.
The lobby's chairman, Odenda Lumumba, said it was unlikely that the project implementation would change in case an ESIA report uncovered unanticipated impact on the community or environment and proposed alterations.
"With the trucks having been flagged off, there is little prospect of the project being halted or significantly modified even where potentially egregious impacts are identified," he said.
"The process of conducting the ESIA is, therefore, coming after the fact and is likely to be perceived as only procedural and not substantive - thus the proponent is assured of getting an EIA licence even if under different circumstances the National Environment Management Authority (Nema) would have declined to grant a licence."
Tullow Oil, however, said it had undertaken all requisite procedures, including getting approvals from Nema, before it started trucking the oil from Turkana to Mombasa.
The firm said the oil being moved was produced during an extended well-testing programme in 2015 for which Tullow had done an ESIA and received the go-ahead by Nema. The assessments and approvals in 2015 covered other aspects of the production, including moving the crude produced then, it said.
Tullow Kenya Managing Director Martin Mbogo said the company had embarked on another ESIA for the 'second phase' of the EOPS programme that will include production of 2,000 barrels of oil a day using an early production facility installed earlier this year.
It will also cover the trucking of the crude oil to Mombasa.
"The KCSPOG report is wrong. We have all the required permits in place to truck oil produced from extended well testing which forms the first part of EOPS. We are currently carrying out the ESIA required for the second and producing phase of EOPS," he said.