Online taxi drivers down tools over poor pay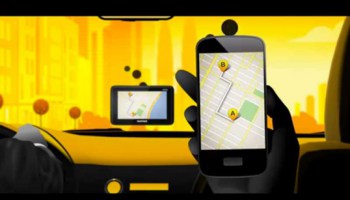 NAIROBI, KENYA: Taxi services have been paralysed in Nairobi following a go slow by drivers protesting low commission.
The drivers who use online taxi hailing apps claim that they spend a lot of time on the road but they don't get better compensation from the service providers. The drivers from Uber, Taxify and Little companies gathered at Nairobi's Uhuru Park protesting high rates but low commission.
"We need government to regulate online taxi companies, they are taking advantage of citizen," said Judy, a taxi driver.
"The Problem starts with Uber because other apps seem to be picking pricing trend from them, they need to reduce their commission," she says.
Uber through a statement said their payment model is driven by customers and urged drivers to use proper channels other than strike to iron out the matter.
"We are aware that a small group of driver-partners have concerns and plan to go offline (not using the app). We respect drivers as valuable partners with a voice and a choice and we want drivers to feel they can talk to us about their individual concerns at any time."
"Drivers have a number of channels available to engage with Uber including: daily office hours, 24/7 support and regular partner roundtables. We constantly monitor fares and examine rider price sensitivities to ensure fares are correctly priced so that riders continue to take trips and drivers have access to more fare paying passengers. Uber succeeds when our partners succeed and our teams are working hard every day to ensure drivers using our app continue to thrive," said the company