EU launches Sh11b programme to support small farmers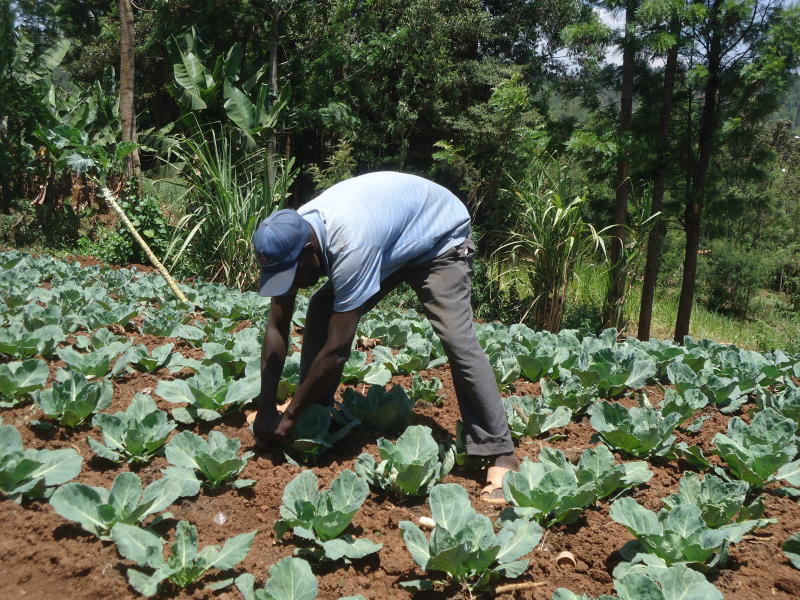 Small-scale farmers stand to benefit from a Sh11 billion fund aimed at improving farming technologies and support the agriculture value chain.
The recently launched AgriFi Kenya programme by the European Union and the European Investment Bank (EIB) seeks to improve competitiveness among Kenyan smallholder farmers and grow horticultural exports.
The fund is composed of a 45 million euro (Sh5.2 billion) contribution from the EU and an additional 50 million euro (Sh5.8 billion) from the EIB. The money will be lent through select commercial banks.
Another 2.4 million euro (Sh280 million) and 1.5 million euro (Sh175 million) has been contributed to the fund by Self-Help Africa and the Kenya Agriculture and Livestock Research Organisation.
Biggest market
"The European Union is Kenya's biggest export market, representing 21 per cent of Kenya's total exports and we see that many farmers are still struggling to compete in high-value export markets," said the EU ambassador to Kenya, Stefano Dejak.
"More than 40 per cent of their French beans production is rejected due to poor quality and other cash crops like coffee, pyrethrum, sugar and cashew nuts are declining," he said.
The fund will run for six years and will see farmers enjoy combined financial resources from EU grants that will be complemented by loans and equity investment through private sector partnerships.
"There are growing opportunities - in export markets and here in Kenya - for reliable and high-quality suppliers and through the AgriFI Kenya programme, we will help build partnerships between smallholder farmers and small businesses," said Mr Dejak.