Asset disposal lifts Eveready profits
BUSINESS
By Lee Mwiti | Feb 1st 2018 | 1 min read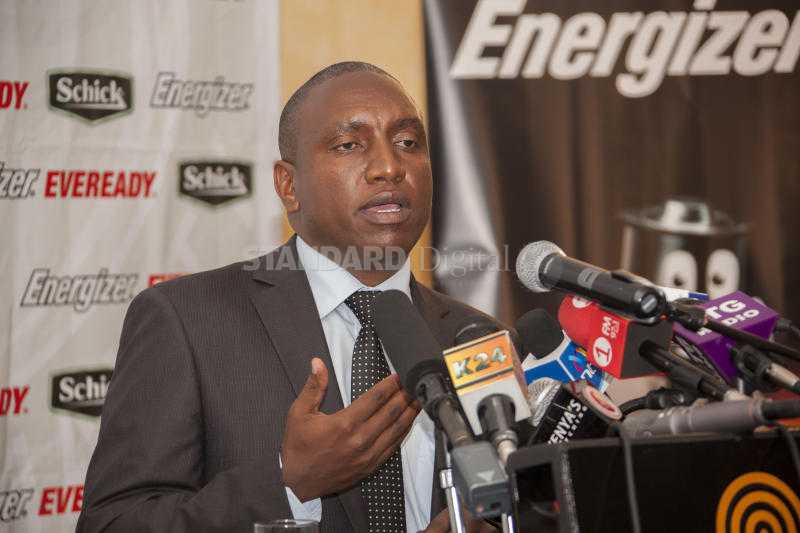 Battery firm Eveready has posted a net profit of Sh267.2 million in the financial period ended December 31, 2017.
The performance is a vast improvement on the loss of Sh206.5 million the company posted at the same time in 2016.
Eveready's profits went up despite the firm recording a 38.7 drop in battery sales from Sh553.3 million to Sh339 million in the period under review.
In the company's published financial report, Managing Director Jackson Mutua (pictured) said despite the poor sales, the company was able to dispose of some of its assets, which led to the profit.
"The sale of our Nakuru property, which was finalised in the year under review, led to a gain of Sh452 million.
The proceeds were used to clear the company's debts and provide working capital to support the business," he said.
Eveready closed down its dry cell factory in Nakuru in September 2014 as pressure from cheap imports drove it into losses.
It now sells batteries imported mostly from Egypt and has diversified to other products such as car batteries.
In the financial results released yesterday, overhead expenses grew by 11.3 per cent to Sh330.5 million from Sh296.8 million the previous year.
Finance costs dropped by 86.5 per cent to Sh9.7 million from Sh72.3 million.