Nakumatt offers suppliers debt swap deal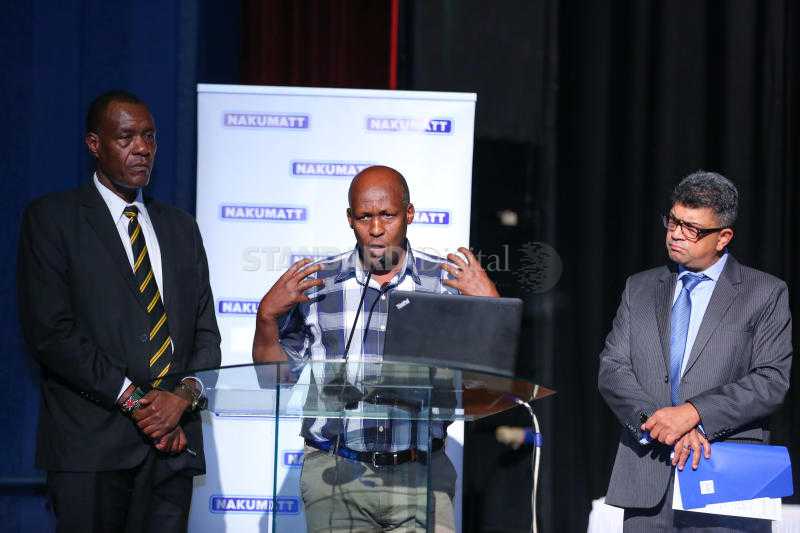 Suppliers who are owed billions of shillings by Nakumatt could soon own a piece of the ailing retailer if they agree to a debt-for-equity swap deal.
This was one of the proposals fronted by the retail chain's newly appointed independent administrator, Peter Kahi, when he met the suppliers in Nairobi yesterday.
Mr Kahi, who was appointed by a court last week, said going forward, he would make a raft of proposals to the suppliers and other firms owned money by Nakumatt in an attempt to steer the retailer out of the doldrums.
He said the proposal to convert the suppliers' debts into equity would remain at their discretion. They are owed in excess of Sh10 billion.
"We will present various scenarios of how we want the company to move forward and this will include conversion of debt to equity by the creditors. It will be upon them to vote for what they want," said Kahi.
"The proposals will be clear in terms of the direction that the company will take and will need approval by at least 75 per cent of the creditors by value."
He said a formal proposal would be made after a deep look into the retailer's books as well as all the claims lodged by creditors.
The administrator is taking a well-beaten path also taken by fellow struggling retailer Uchumi.
Suppliers to the State-owned retailer outrightly rejected the proposal. National carrier Kenya Airways however recently succeeded, convincing creditors, the bulk of who were local lenders, to convert their debt into equity.
The restructuring was concluded last year, with the banks emerging as the second largest shareholders in the airline (38 per cent).
Kahi also said Nakumatt was in the meantime implementing short-term measures aimed at increasing traffic to its outlets.
This entails restocking mostly fast-moving consumer goods such as groceries. The suppliers, he said, would be paid between seven and 14 days.