MS Silver Spirit cruise liner registered in Nassau, Bahamas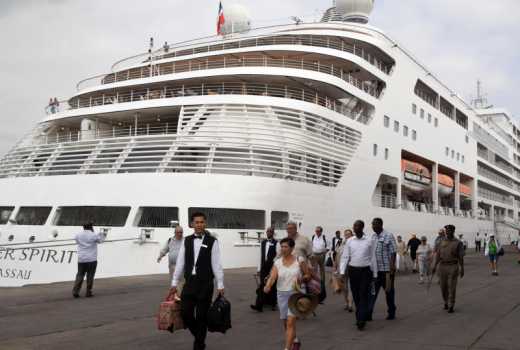 Tourism at the Coast got a major boost after a cruise ship carrying 890 tourists and crew docked at the Mombasa port.
The luxury MS Silver Spirit cruise liner is registered in Nassau in the Bahamas. It arrived from Zanzibar and will depart for Mahe,
Seychelles, later today. Kenya Ports Authority Head of Corporate Communication and Public Relations Bernard Osero and officials from the Kenya Tourism Board received the ship.