Two governors license project to generate green energy from Suswa and Magadi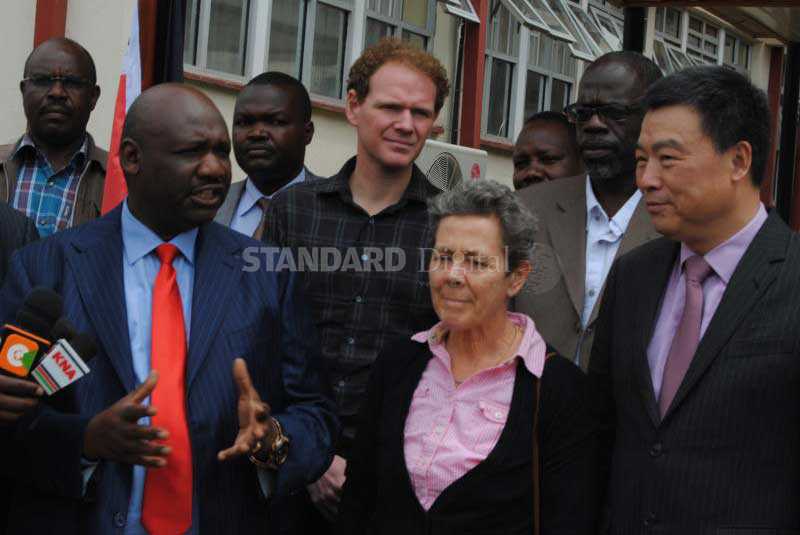 Two counties have sealed a deal with a Chinese company to generate over 1,000 megawatts of green energy.
Narok and Kajiado will begin generating the energy following the licensing of the company, Kaishan Holding Group Limited, to explore geothermal power in Suswa and Magadi.
Important milestone
Speaking when he received a delegation from the firm led by its President, Kejjian Cao and geologist Eujohn Zhang, Kenya's chief geologist, John Omenge, said the exploration would mark an important development milestone in the two counties.
According to Governor Samuel Tunai, the investors are part of companies that signed a Sh53 billion agreement during a county investment summit held in 2015.
Food processing
"Narok and Kajiado counties have immense geothermal potential," said Governor Tunai.
Tunai said the energy that would be generated once the exploration was complete would lower the cost of production and attract more investors to the counties and boost value addition.
"Narok is an agro-pastoral area that leads in the production of wheat, maize, barley and horticulture, which in future will be processed before being sold in local and international markets," he said.
Kenya's chief geologist promised that the Government would work closely with counties to ensure that the geothermal energy benefits them.
"As promised by President Uhuru Kenyatta, we shall ensure that green energy plays a role in food security, health, infrastructure and industrialisation," said Mr Omenge.
Kaishan Holdings Group president said the firm had wide experience in geothermal exploration and was keen to work with counties.