Now China replaces Britain, US as Kenya's top FDI source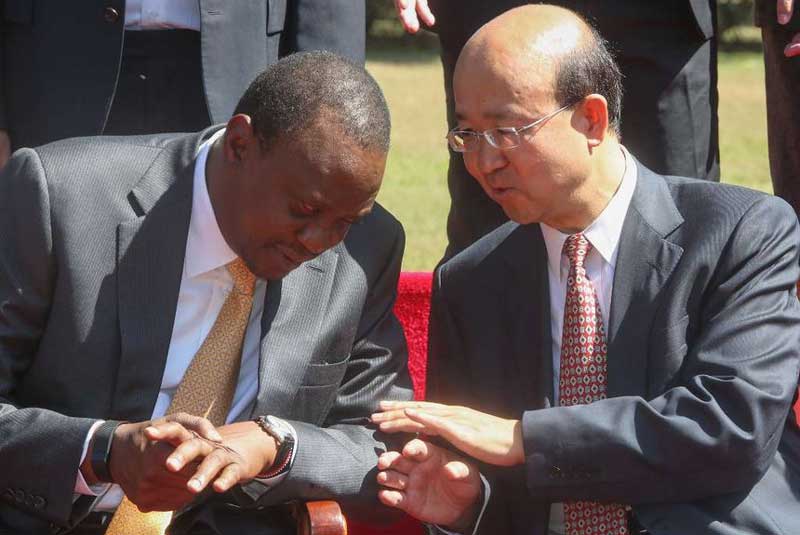 Total investment inflows into the country went up 8 per cent from Sh133 billion in 2014 to stand at Sh143 billion 2015.
China has surpassed Europe and America as the biggest source of foreign direct investment for Kenya. This signals increased dominance of the Asian dragon over Kenya's external trade.
According to the Foreign Investment Survey published recently by the Kenya National Bureau of Statistics (KNBS), foreign direct flows from the Far East, primarily China, eclipsed that from the European Union.
Total FDI inflows into the country went up 8 per cent from Sh133 billion in 2014 to stand at Sh143 billion 2015.
"FDI inflows from the EU and the Far East accounted for 31.9 per cent and 21.7 per cent respectively in 2014," said the report in part. "In 2015 this trend was reversed with the share for FDI inflows from the Far East increasing to 43 per cent and that from the EU declining to 25.9 per cent."
The drop was largely attributed to a 27 per cent decline in the amount of FDI coming from the United Kingdom over the two years, even as the country remained the dominant source, accounting for 40 per cent of investment from the EU.
The amount of investment inflow from the UK went down from Sh20.6 billion in 2014 to Sh15 billion in 2015 with France, Sweden, and the Netherlands bringing in Sh11.2 billion, Sh4.6 billion, and Sh2.3 billion respectively, rounding up the top sources of FDI from the EU.
The drop in FDI from the EU coincides with the tourism slump occasioned by travel advisories issued by several European and North American countries in the wake of the 2013 Westgate Shopping Mall terrorism attack.
Travel advisories
Tourism is Kenya's second largest foreign exchange earner and the travel advisories from Kenya's key source markets led to a significant slowdown in the sector.
However, inflows from the Far East recorded 113 per cent growth, with China leading the pack, bringing in Sh41.8 billion in 2015 up from Sh13.9 billion in 2014. Japan and India recorded Sh10.8 billion and Sh7.9 billion in FDI over the same period respectively.
The growth of the Asian tigers' investment stock in Kenya has been at the expense of reduced investment from both the UK and the US. Data from the survey indicates the share of FDI from the US to Kenya went down from 24 per cent to just 8 per cent.
Overall, Kenya's foreign liabilities stock currently stands at Sh1.08 trillion with Europe holding the largest share at 34 per cent followed by Asia and the US at 14 per cent each.