Farmers reap from US backed project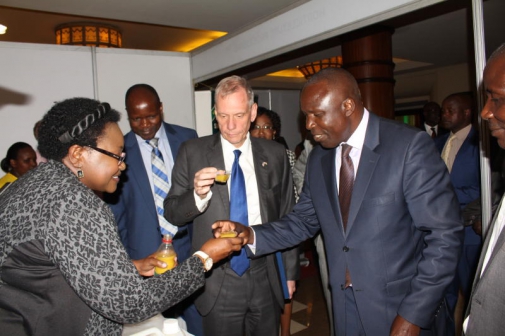 About half a million small-scale farmers have benefited from training on how to add value to their produce.
In the past five years, USAID funded Kenya Agricultural Value Chain Enterprises (KAVES), has seen farmers increase productivity, income and nutrition through training.
With an extended shelf life, farmers have been able to source for lucrative markets rather than sell at a loss to beat post-harvest losses which eat into almost half of fresh produce.
Chairperson of the Agriculture Committee in the Council of Governors, Okoth Obado said there are plans to create agri-nutritional technical working groups at the counties to ensure that the initiatives started are sustainable.
USAID-KAVES Chief of Party, Dr Steve New said farming should be approached as a business, focusing on high-value horticultural crops or dairy, which are more rewarding than the traditional maize or sorghum. "There's honey in farming through building public private partnerships that enhances competitiveness."
Cabinet Secretary, Ministry of Agriculture, Livestock and Fisheries, Willy Bett, said the food processing initiatives started are commendable. "We can only achieve 100 er cent food and nutrition security by building institutions and relationships that are beneficial," he said.