Lugari MP Ayub Savula's bodyguard, son's friend die in road accident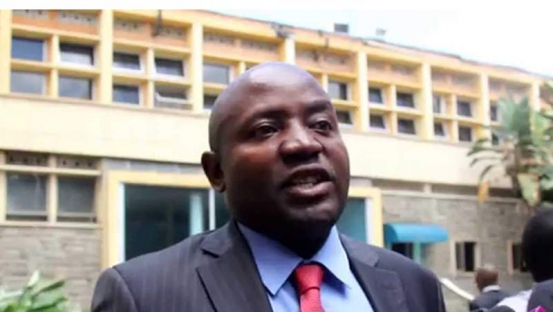 Two people including a bodyguard attached to Lugari MP Ayub Savula were killed in an accident that occurred in Nairobi's Karen area Wednesday night.
The bodyguard identified as Victor Mudidi died alongside a 17-year-old boy who was riding in the car after it veered off the road and rolled into a forest.
The driver and another man were seriously injured. The driver is admitted to the ICU at the MP Shah Hospital, Savula said.
He added the crew had dropped him at his Karen home and they were to drive to Embakasi and drop the bodyguard when the accident happened at about midnight.

"They had dropped me home and I released the driver to drop the bodyguard, my son's friend and a boy from the neighbourhood when the road accident occurred," he said.

Witnesses told police the four wheel drive car was moving at high speed as it approached the Karen shopping centre where the accident happened.
"The witnesses say the car was speeding before it crashed. We found the bodyguard's pistol but it did not have the magazine. We don't know where it is," said Savula.
"All ICUs in most hospitals were full then. We finally found one at MP Shah. I don't know why," added the MP.
Savula said he had been busy for the better part of Wednesday before he retired to his Karen home. The driver was to drop the passengers at their homes and later also retire at the MP's Runda home.
Nairobi head of traffic Peter Ndung'u said they are investigating the incident.