Chase Bank future dims as another suitor exits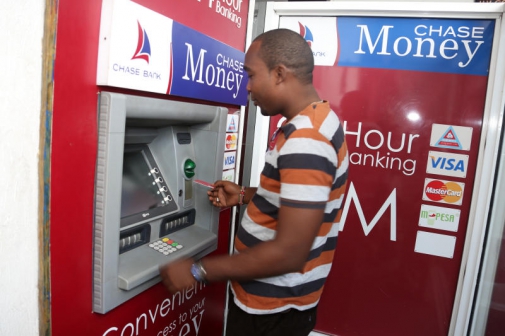 French bank Societe Generale has been given approval to operate a representative office in Kenya in a move that could signal tough times for Chase Bank.
The deep-pocketed lender was the leading investor pipped to acquire Chase Bank, which has been in receivership since April 2016.
"The Central Bank of Kenya (CBK) announces the granting of authority to Société Générale (SG) of France to open a representative office in Kenya," said the industry regulator on Friday.
Representative offices serve as marketing and liaison offices for their foreign parent banks and affiliates and are not allowed to conduct banking business.
It is one of the three ways a foreign bank can enter the country - the other two being acquisition of an existing lender or application for setting up a bank from scratch.
The turn-around by SG will leave Chase Bank smarting from a list of investors that have walked away from it.
Analysts have pointed out that the quality of Chase Bank's books and pricing is a crucial make or break factor as CBK tries to play matchmaker between prospective buyers and the lender's shareholders.
Insiders, however, say the Kenya banking sector is no longer attractive to foreign investors due to the rate capping law that has reduced profitability significantly.
"We have heard there is going to be an extension of the receivership now that the French bank is gone," a source not authorised to speak to the press told Weekend Business.
Some bidders have opted to withdraw their offers, while some investors are holding back over the small and medium enterprise bank.
Did not see value
SBM Holdings of Mauritius, which recently concluded the acquisition of Fidelity Commercial Bank, withdrew its bid for Chase Bank while First Rand and Stanbic Bank failed to attend meetings with Chase and its subsidiary Rafiki Microfinance executives to scrutinise books.
"We looked at it and did not see the immediate value," Moses Harding, advisor to the SBM Holdings board of directors said.
The position of the other investors is unknown as CBK remained tight lipped when Weekend Business inquired about the progress of Chase Bank acquisition transactions.
The other interested parties were KCB Group, which served as the lender's receiver manager and had shown significant interest but has since gone quiet. It is also worth noting that KCB has turned its guns on acquiring National Bank of Kenya, indicating waning interest in Chase.
I&M Bank also had interest but recently acquired Giro bank.
The sale of Chase Bank was supposed to be concluded by the end of the month, according to CBK's earlier pronouncements.
"The process and timing beyond June 26, 2017 will be informed by the structure proposed in the preferred Investor Proposal. It is currently intended that any resultant transaction will be completed before September 30, 2017," CBK said in a response to questions by Weekend Business.
The Chase Bank resolution had an initial target of the first quarter of this year but has since dragged on over secret negotiations that have little to show.
CBK has put itself in a tight spot over its seeming inability to resolve the problems in the banking sector - especially when compared to Bank of Uganda (BoU) which has managed to resolve two bank collapses while three Kenyan lenders are in limbo.
BoU sold Crane Bank to DFCU after it hit headwinds due to fraud and mismanagement by its owner, disgraced tycoon Sudhir Ruparelia.
When Imperial Bank collapsed in October 2015, BoU sold the Ugandan subsidiary within six months to Tanzania' Exim Bank which quickly renamed it Uganda Exim Bank.
Await cash
In Kenya however, nearly two years after Imperial Bank was shut down, depositors and investors await their cash held up in the bank.
In June 23, 2017, CBK issued a schedule to sell Imperial Ban, in 48 weeks but has since fell behind its set timelines.
Dubai Bank which in August 14 was put under receivership following "violations of banking laws and regulations, including failure to maintain adequate capital and liquidity ratios as well as provisions for non-performing loans and weak corporate governance structures" is still in limbo with court cases blocking its liquidation and the regulator resisting its revival.