Maize farmers stare at huge losses as cheap imports flood market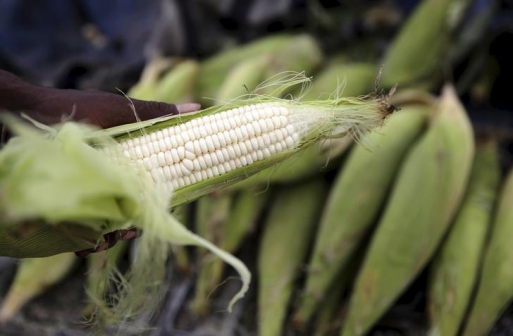 Farmers are staring at a possible lack of market for their maize as the harvesting season approaches in the Rift Valley food belt due to a surplus of the grain caused by the government subsidy.
While consumers have been enjoying low flour prices since May when the government opened doors for duty free maize, some farmers have found themselves competing for markets for their grain with cheaper imports.
This is as the harvesting season that kicks in has found itself overlapping with the subsidy program.
A 90-kilo of maize according to as spot check by the Saturday Standard costs Sh3,000. Millers are buying the same amount from international markets at Sh2,300 after a government subsidy of Sh1,300.
And though production had fallen due to poor rainfall causing a severe deficit which made sense on why it was necessary to allow cheap maize in the market, it is the extension of this importation period to October that is now becoming a cause of worry.
Farmers in Kakamega, Bungoma and Kisii have already started harvesting. Those in the food belt regions in Kitale and Eldoret will start harvesting at the end of next month.
Farmers fear that millers may have taken advantage of the government subsidy to stockpile which may cause a glut come October when the duty free importation subsidy ends.
"The subsidy should have gone up to September. Otherwise we will have a huge stock pile and then they will tell us there is no market," says Kipkporir Menjo, the director Kenya Farmers Association.
"Although the quantities may not be big because of the fall army worm attack, farmers should get value for their crop," he says.
Last year maize production declined from 42.5 million bags in 2015 to 37.1 million bags in 2016 according from data from the Kenya National Bureau of Statistics (KNBS) due to poor rainfall.
This year, in addition to poor rains, a nationwide army worm invasion will reduce the yield even further.
Last month the Government allowed for the importation of 6 million more bags of duty free maize after its food situation report placed the deficit of the grain at 4.5 million bags. However with the importation subsidy coming to an end when harvesting has already started experts say millers and the National Cereals and Produce Board (NCPB) will be in a catch-22 situation.
Maize from neighbouring Uganda where they have already harvested is also increasingly finding its way into the country. Data from the Regional Agricultural Trade Intelligence Network shows that this week alone some 3,482 metric tonnes of maize passed through the Busia border into Kenya.
Crackdown on cartels
"Obviously local maize will be very expensive. The question they will be asking themselves is do you buy from farmers at a high price or do you stock pile and use during that period because it is cheaper," says Timothy Njagi, a senior research fellow at the Tegemeo Institute. "But this is what happens when governments intervene in the market. The prices are going to be so low I see the Government coming up with another intervention," he observes.
Last year, farmers declined to sell to NCPB forcing the State to increase the price of buying maize to Sh3,000 up from Sh2,000. But despite this intervention it is alleged a significant chunk of the farmers sold their maize in neighbouring countries where the prices are better. This has been partly blamed for the current shortage.
Nevertheless the board managed to buy only 900,000 bags last season according to its Managing Director Newton Terer. This is a staggering 88 percent short of the preferred eight million bags that are required at Kenya's Strategic Grain Reserve in order to make the country food secure.
Terer say they have not decided how many bags they will purchase from farmers this season yet.
"I am a just a store man. I don't decide quantities and the price. We don't do projections," he says.
"This is the same thing I was asking today because some farmers in Narok have started to harvest and they were telling us they have some maize that they want to sell to us. It would be good to direct this question to the Ministry," he says.
Top officials from the Ministry of Agriculture could not be reached for comment. But when extending the importation period for subsidised maize last month, Cabinet Secretary Willy Bett said he had projected a shortfall during the harvest period.
"We still have a challenge after the fall armyworm attack. We do not know when our next harvest will be, therefore, we might need to extend the importation period," he told reporters. He promised to crackdown on cartels who may have an intention of hoarding the maize.