Gulf African Bank holds forum on procurement and trade finance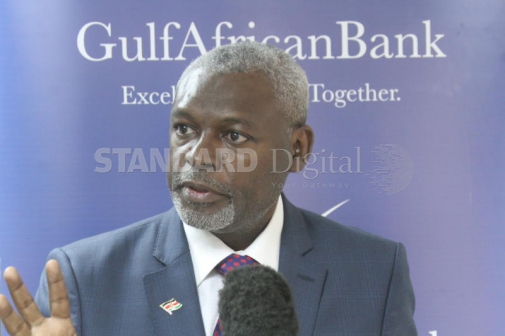 Gulf African Bank (GAB) has launched an initiative to raise awareness on procurement opportunities and access to trade finance.
The two-day event, organised in partnership with UN Women, brought together women in business (WOBs) seeking to gain practical skills in submitting bids and to network among themselves.
The training sought to ensure that WOBs also benefit from the bank's unsecured trade finance products including unsecured LPO financing of up to Sh20 million for those with prior performance history and up to Sh3 million unsecured LPO business for startups.
GAB Managing Director Abdalla Abdulkhalik said the bank was committed to the Women Empowerment Principles (WEPs).
"We have embarked on this exciting and innovative journey in partnership with UN Women - to become the leader in providing procurement opportunities in the private sector and inspire others follow our example," he said.
UN Women Kenya Deputy Country Director Karin Fueg commended the bank for its leadership, commitment and dedication to the economic empowerment of women.