KenGen half-year profits dip to Sh4.6b as revenues shrink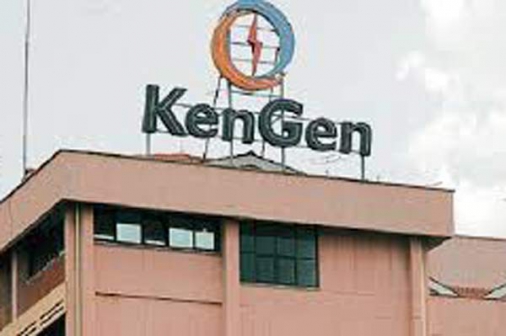 Poor performance by KenGen's non-traditional revenue streams has resulted in a 17 per cent drop in the company's profits for the half-year to December last year.
The power-generating firm has in the recent past diversified into sale of geothermal steam and leasing of its drilling equipment to companies seeking entry into geothermal energy production.
Revenues from the two streams declined by about 50 per cent, which in turn saw profit after tax decline to Sh4.6 billion in the six months to December, compared to Sh5.6 billion over a similar period in 2015.
KenGen has been selling geothermal steam to flower farms neighbouring its geothermal fields in Olkaria that use it to heat up green houses as well as leasing its expertise and equipment in geothermal well drilling to competitor firms eyeing geothermal electricity production. This is in a bid to grow revenues and reduce over-reliance on revenues from sale of electricity.
"Steam revenue decreased to Sh2.46 billion compared to Sh4.12 billion in the same period the previous year due to transmission constraints in the dispatch of well-head units," said Chief Executive Albert Mugo in a statement yesterday.
Other revenues declined to Sh598 million compared to Sh1.14 billion in the previous period. This was attributable to decrease in revenue from commercial drilling services and insurance compensation. Additionally, KenGen said decommissioning of Garissa and Lamu thermal plants had affected its performance for the first half of the 2016/17 financial year.
The Garissa and Lamu plants were decommissioned after the two areas were connected to the national electricity grid, giving them access to cheap hydroelectricity.
The firm also said a power purchase agreement with Kenya Power for the sale of electricity generated at the Embakasi Gas Turbine plant had expired. "The results for the period were impacted by the decommissioning of Garissa, Lamu and Embakasi Gas Turbine thermal power plants and non-receipt of revenues from commercial drilling services," said Mr Mugo.