Why China and India benefit more from Agoa than Kenya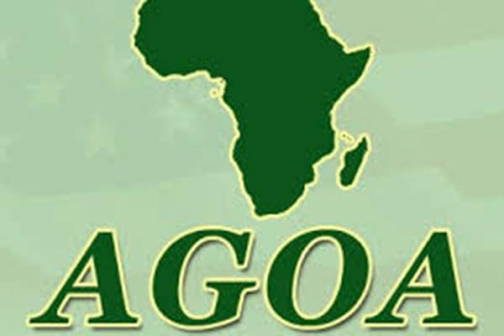 If China is stealing American jobs as US President Donald Trump likes to put it, then Kenya is an accomplice.
Chinese and Indian firms have exploited Kenya's duty-free Export Processing Zones (EPZ) to manufacture garments and export to the United States through the African Growth and Opportunity Act (Agoa).
Agoa is a US trade legislation which enhances market access to the US for 'needy' sub-Saharan African (SSA) countries that meet a set of conditions, including improving rule of law, human rights and respect for core labour standards. In real sense, Africans are supposed to benefit more from the pact than Americans. According to Dr Scholastica Odhiambo, a lecturer at Maseno University, this is one of US' big brother, altruistic attitude done primarily to help poor African countries industrialise.
Kenya is one of the 39 Sub-Saharan African countries that have benefited from this Act, which former Us President Barack Obama extended to 2025. The World Bank in one of its reports, Kenya Apparel & Textile Industry, noted that at Sh8.3 trillion, the US is the biggest apparel market.
Unfortunately, companies benefiting from this magnanimous legislation are not from poor African countries - at least not in Kenya. Beneficiaries of this arrangement are mainly from the very countries Mr Trump has blamed for stealing American jobs. Of the Sh8.3 trillion, Kenya only captured 0.38 per cent, an insignificant fraction compared to China's 38 per cent.
Central Bank of Kenya Governor Dr Patrick Njoroge said Kenya's trade with America facilitated by Agoa make up 5.3 per cent of the total exports, with 93 per cent of goods consisting of apparel.
According to the Economic Survey 2016, export of apparel under Agoa increased by 14.4 per cent to Sh34.6 billion in 2015. Andrew Franklin, a US citizen who has spent most of his adult life in Kenya, believes Kenya has knowingly or unknowingly permitted China, India and Pakistan to benefit from Agoa at the expense of locals, thus defeating the very objective of the legislation.
"The manner in which the 17-year old Agoa has been implemented in Kenya has sent jobs to China, India and Pakistan from which cotton is sourced as are buttons, zippers, thread which is then assembled in mainly foreign owned textile companies operating in the EPZs," says Franklin noting that there have been no benefits to Kenya "beyond 40,000 semi-skilled workers".
Management audit firm McKinsey & Company did a survey in 2015 in which they quoted a manufacturer at EPZ saying: "All fabrics and all trims and accessories are imported – only packaging is local."
The survey, sourcing in a volatile World: The East Africa opportunity, found that "due to the lack of a local upstream industry, fabrics have to be imported and are mainly sourced from China." Kenya does not have raw materials such as quality fabrics, knit and woven products from cotton and man-made made fibers.
According to the World Bank, about 93 per cent of the fabric used by design and sewing firms, both under EPZ and non-EPZ are imported from China, India, Pakistan and Taiwan. And so are the "trims, machinery and spare parts utilised in apparel production," according to the World Bank's Kenya Apparel & Textile Industry Diagnosis Strategy and Action Plan.
Indeed, in 2015 import purchases were Sh30.6 billion compared to local purchases of goods and services which stood at a paltry Sh9 billion.
Franklin laments the fact that since the inception of EPZ, Kenya has failed to develop any national value chain for textiles exported duty free to the US under Agoa.
"Seventeen years and we do not produce the cotton to be processed into fabrics and thread, we do not make buttons or zippers or snaps, we do not produce dyes or chemicals used to treat fabrics. This means that there are no coops, banks, etc supporting the value chain; no vehicle sales and no fuel consumption which means fewer all weather roads," says Franklin.
Dr Bitange Ndemo, an associate professor at the University of Nairobi's School of Business and a former Permanent Secretary in the Ministry of Information and Communications, says that Kenya needs a better way of dealing with the EPZ which has been riddled with "dishonesty."
"We have to leverage big data to track. Meaning, if they say they shipped one million T-shirts, we must look at the capabilities that they were produced here and not produced in China and then routed through here," says Ndemo who believes that some of the manufacturing is not done here.
Mr Franklin, a Republican, regrets that this was not the intention of Agoa "regardless of how Kenya Association of Manufacturers (KAM), Kenya Private Sector Alliance (KEPSA) and the American Chamber of Commerce-Kenya (AmChamKenya) spin the story" and would thus not be surprised if Mr Trump scrapped Agoa.
Looking at licensed EPZ firms, almost all of them have a governance structure that is predominantly of Indian or Chinese inclination. KAM does not dispute the allegations only saying that the EPZ has an open-door policy which does not discriminate between local and foreign companies.
KAM CEO Phyllis Wakiaga says that although foreign companies have dominated the textile apparel sub-sectors at EPZ, Kenyans have been active in the others. "The EPZ has an open door policy for promotion and facilitation of export-oriented investment. It gives an equal opportunity for investors in the country. We would like to emphasize that even as a country, we are open to foreign investment to stimulate industrial growth," says Wakiaga.
Ms Wakiaga insists that Agoa has benefited a lot of local SMEs especially those in the honey-making business, dried and canned foods. "So as we speak of the trade act (Agoa) we must also be careful to not limit it to textiles only. A lot of our members also in apparel footwear and agricultural products continue to receive substantial benefits from it," she adds.
Although most of the garment manufacturing firms are not Kenyan owned and probably repatriate most of their profits to their countries, they play a critical role in employment.
As of 2015, companies under the EPZ employed 50,253 locals, according to the Economic Survey 2016. On average, one EPZ company employees about 1,500 people. Should Donald Trump decide to pursue the Far-East countries well into Kenya where they carry on with their job banditry, a good number of Kenyans would be left jobless, and hundreds of thousands of lives wrecked.
Dr Ndemo believes Mr Trump might make good his threats and so the need for Kenya to be prepared. "The policies that are coming out of the US where the EPZ products are exported under Agoa are likely to be changed. We must be able to have to think out of the box on what to do, on what new markets," says Ndemo noting that we need to focus more on the domestic market.
The starting point, he says, is making our locally manufactured garments more competitive than mitumba, or the second-hand clothes from Europe, North America and China.
"If we want our local industry to succeed and be competitive, we don't have to do them in Nairobi. We should simply go to places like Kitale, Migori where the labour is way cheap, you can mass produce then you can undermine mitumba," says Ndemo.
Growing new, disease-resistant strains of cotton in rural areas even as we comprehensively deal with the high cost of energy, according to Ndemo, will go a long way in helping local industries get on their feet.
"This is a strategy China used. China, whenever it became expense they moved deep into the rural areas. And they continuously became competitive because the cost of housing in Migori would take another 10 years to reach the cost of housing in Nairobi," he says.
EAC shaken as neighbours abandon Kenya once again
During the 28th Ordinary Summit of the Assembly of Heads of State and Government of the African Union in Addis Ababa some EAC member states reportedly broke ranks with their peers, voting for Chad's Moussa Faki Mahammat for the Chair of the African Union Commission, a decision that might have cost Kenya the seat.