Kenyan airspace certified safe by ICAO standards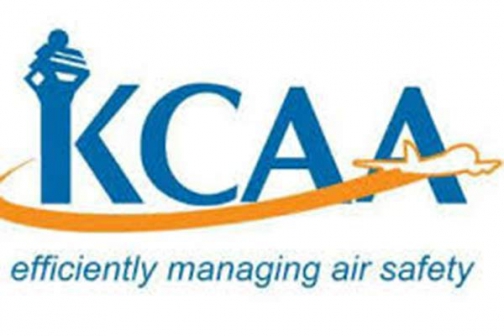 The Kenyan airspace has been certified safe according to International Civil Aviation Organisation (ICAO) standards.
Kenya Civil Aviation Authority (KCAA) Director General Gilbert Kibe made the announcement at a workshop attended 60 Common Market for Eastern and Southern Africa (Comesa) delegates in Naivasha yesterday.
Mr Kibe said Kenya's score last year of 78.40 per cent in ICAO's safety compliance category was partly a result of technical workshops and steering committee meetings initiated by Comesa.
REVAMPED AVIATION
He said air transport played a pivotal role in regional integration, hence the need for continuous dialogue between partner states and stakeholders within the industry. Nineteen Comesa member states were represented at the Naivasha workshop, which deliberated on creating a seamless airspace for the trading bloc.
Kibe said enhanced air safety had seen Kenya's aircraft movements increase by 5 per cent to 322,504 last year, while passenger traffic registered a 6.2 per cent increase to 9.4 million.
A revamped industry also led to an increase of 9,062 aviation personnel in last year, up from 6,719 in 2012 (34.9 per cent), while aircraft registrations rose to 1,388 from 1,165 in 2012 – an upswing of 19.1 per cent.
The cargo sector, however, had hitches. "Cargo handling dropped by 17.5 per cent to 255,000 tons from 309,000 tons in 2012, largely as a result of new restive regulations in European countries on the quality of products reaching their markets," Kibe said.
The drop, according to the director general, was also caused by reduced capacity after national carrier Kenya Airways sold off some of its wide-bodied aircraft.
But aerodromes and airstrips increased by 2.9 per cent from 450 in 2012 to 463 in 2016, said Kibe.
Equally encouraging was the increase in the number of aviation training organisations from five in 2012 to 22 in 2016.
In a speech read on his behalf by Kibe, Ministry of Transport and Infrastructure Principal Secretary Irungu Nyakera added that Comesa stood to gain from an integrated, seamless and economically efficient air transport industry.
He said strategic investment in communications, navigation, surveillance and air traffic management would boost air safety, while helping achieve regional integration.
Kenya Bureau of Standards goes digital with new website
The web store will give people an opportunity to obtain Kenya standards, adopted international standards and also the harmonised East African standards. This is unlike in the past when customers would troop to the bureau's offices in person to buy the standards.