Uplands Premium Dairies advises dairy farmers to shun middlemen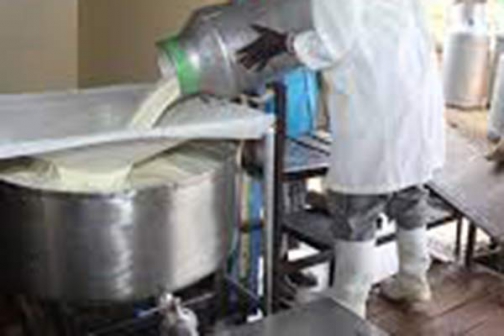 Dairy farmers in Kiambu are up in arms against middlemen whom they say have been exploiting them over the years. They want authorities to crackdown on unscrupulous traders who take advantage of lack of ready markets to exploit farmers.
The farmers, who trade in milk and livestock, said the brokers were exploiting them particularly when they are faced with school fees challenges.
Speaking in Kagwe at a meeting organised by Uplands Premium Dairies, the farmers said the brokers always troop to the area when schools reopen. Uplands Premium Dairies General Manager Fredrick Muriithi asked famers to shun brokers and assured them his company would offer best prices for milk delivered.
"We are only three year old but we want to ask farmers not to sell their dairy animals at throw away prices because we are committed to giving them the best prices," said Muriithi. The company used the occasion to launch Pascha Long Life Whole Milk.
LG appoints new managing director for Kenya
Chung has over 20 years' experience in leadership and knowledge of the technology industry. He is the immediate former General Manager of LG washing machine, sales team and was based in South Korea.