Nyatike MP Omondi Anyanga accuses Treasury of under-funding Konza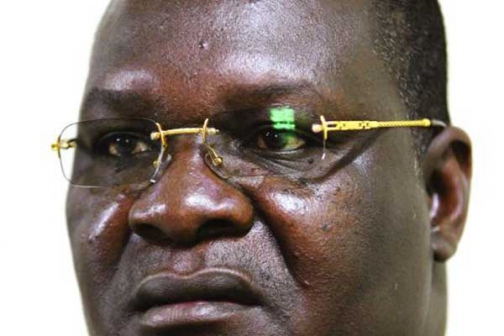 The Government has been challenged to offer incentives to make the Sh1.48 trillion technology hub, Konza City, attractive to local investors. Nyatike MP Omondi Anyanga said the Jubilee government should be worried that the mega project, envisioned to be Kenya's Silicon Savannah, has so far attracted only foreigners and multinationals.
Besides lack of incentives, he said failure by the ministries of ICT and Industrialisation to aggressively market Konza is the reason local technology entrepreneurs are shunning the ambitious project.
Anyanga, who is a member of the Energy, Communication and Information committee of the National Assembly, accused the National Treasury of starving Konza Technopolis Development Authority of funding. He called on Treasury CS Henry Rotich to come clean on the matter. "This is a project we should not take for granted. Konza has the potential to revolutionise the Kenyan economy by way of opportunities and jobs in virtually every crucial sector. But from the look of things, Treasury is indecisive about it," Anyanga told the press in Nairobi at the weekend.
He added: "Some leaders and decision makers have the habit of opposing every project. They even opposed the Standard Gauge Railway roll-out. But this is a project whose successful completion will open up doors for Kenya. The concept will even be replicated in other countries in the region."
Silicon Savannah
The MP said the Government was yet to do anything tangible despite the recent launch of a new strategic plan for the Konza Techno City.
So far, the Government has laid infrastructure for the first phase one of the initiative designed to be Africa's Silicon Savannah. It is expected to generate Sh100 billion to Kenya's Gross Domestic Product (GDP) once phase one is up and running.
Upon completion, phase one of the project will see the city get fibre-optic links, power stations and sub-stations and a solid waste management system. Former President Mwai Kibaki's administration initiated the project in 2010 and is modelled along modern cities such as Paris and Manhattan.
While launching Konza's strategic plan recently, ICT Cabinet Secretary Joe Mucheru said work was in progress at the hub. Mucheru said: "The implementation of Phase 1 of Konza Technopolis is already in progress and is expected to attract 30,000 residents, 7,500 knowledge workers and 16,700 other workers upon completion."