Competition Authority of Kenya to tame rogue retailers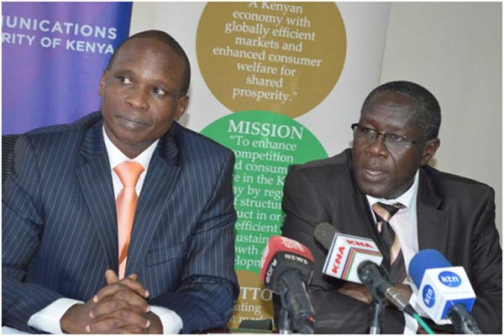 The Competition Authority of Kenya wants to rein in supermarkets that abuse their market dominance. The competition watchdog says it is carrying out a study of the retail market in a bid to establish the competitiveness of the industry, including tactics that dominant players use to lock out the entry of new players.
CAK will also look into tricks used by retailers to get consumers to purchase goods such as displaying lower product prices on the shelf but which turn out to be higher at the till. It will also look into retailers' continued stocking of defective products that sometimes end up in the customer's shopping basket but are rarely replaced after complaints.
In a notice in the Kenya Gazette yesterday, CAK said the inquiry into the branded retail market would also establish the impact products under the supermarkets' brand have on competing products, and whether the retailers are using this to lock out other products from their shelves.
CHARGING HIGHER PRICES
The notice signed by CAK Director General Wang'ombe Kariuki said the authority "intends to carry out a market inquiry into the branded retail sector".
"The main objective of the study is to assess the state of competition in the market for branded retail by examining the multilayered structure of the market and the conduct of market players. The market inquiry will explore the dimensions and the intensity of competition between branded retailers and how these impact on price, quality and range of offerings to the Kenyan consumer," said Kariuki in the notice.
Among the issues that the inquiry will look into is dual pricing where the product prices on the shelves do not always tally with the prices at the counter. Supermarkets have in the past come under heavy criticism from consumers, especially on social media, for charging higher prices than what is on display. There is a general feeling that this is usually a gimmick to make an extra shilling from shoppers who do not compare the prices charged at the till and those on display.
The study aims to "scrutinise the prevalence of dual price displays (price at the shelve vis a vis the till) in retail settings and evaluate the time lag between changes in prices at the till relative to the shelve prices," said the notice.
Local retailers have in the recent past contracted manufacturers to produce and package on their behalf products such as sugar, rice, drinking water as well as items like bed sheets and towels.
These products have retailer's brands such as Nakumatt's Blue Label, Tuskys, Naivas or Uchumi. The products are usually priced lower than the competing products from the same category. CAK is also looking to understand the barriers of entry for investors looking to invest in Kenya, including the pricing strategies retailers employ to respond to new entrants.?