Selling tourism in big numbers is good for the economy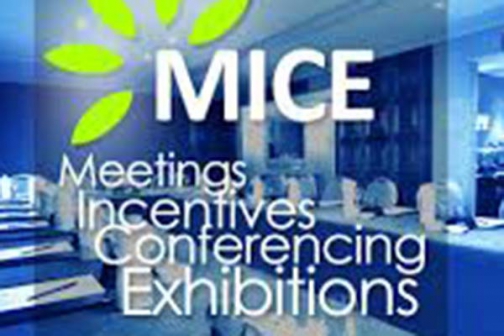 The Meetings Incentive Conference Exhibitions (MICE) can contribute significantly to development of tourism destination, experts say. Already, Nairobi, Naivasha and some coastal tourism circuit facilities are reaping from MICE, a special niche of group tourism dedicated to planning, booking and facilitating conferences, seminars and other events.
Interim Secretary of the Tourism Professionals Association Sam Ikwaye told Weekend Business that at the Kenyan Coast, besides the NGOs and corporate, the government remains the biggest client for this business. So much that the recent directives on NGOs and their involvements in Kenya has a potential to affect business.
"Also, the directive to categorise Mombasa in the same scale as Naivasha and other regions has to a great extend reduced the incentive that pushed government to come to Mombasa for conferences,'' he says. All MICE clients always want unique experiences that give them good value for money.
Good quality, capacity, flexibility and professionalism are important and this explains why serious investors have in recent years despite low business volumes diversified by investing in modern conference facilities and related infrastructure.
As a destination, there has been direct benefit to turn to MICE in the region. MICE customers come with ready cash budgeted for the conference and this stimulates the local tourism economy, especially in low season, where taxi drivers and other suppliers get overflows.
"Because of high expectations and demands by conference delegates, there has been development of better tourism infrastructure. It is common to now get free Wi-fi in most places today because such are basic expectations," Mr Ikwaye says.
The newly opened Pride Inn Paradise Beach Resort Convention Centre and Spa located in Shanzu, Mombasa North region has taken cue and put up what is arguably Africa's largest beach convention centre and the first aqua park resort in the port city of Mombasa.
The hotel's General Manager, Imtiaz Mirza says the convention centre with a capacity to host up to 3,500 delegates is already operational. The hotel has been chosen as the designated host venue for the World Skal Congress to be held in Mombasa City in October 2018, where over 1,500 international Skal delegates will converge for conference.
Professional organisation
Skal is a professional organisation made up of tourism leaders around the world that promotes global tourism and friendship. It is the only international group uniting all branches of the travel and tourism industry.
CLEANER ENVIRONMENT
Mr Ikwaye adds that Coast region has also experienced increased tourism expenditure. "MICE travellers generally spend more money than leisure travelers, and in less time,'' he said.
Ikwaye is however quick to point out that there is a challenge in infrastructure and accessibility. Road and rail network will be transformational. Naivasha, the Mombasa-based tourism expert states, is doing well due to its accessibility from the city of Nairobi. The need for cleaner environment and garbage is a must.
"Kenya is heading in the right direction after Tourism Cabinet Secretary Najib Balala sanctioned the formation of a task force to establish a convention bureau which will help re-position Kenya in the global market as a centre for meetings,'' says Ikwaye.
Panari Hotel Managing Director Patrick Marekia, a veteran hotelier with over three decades in Kenya's hospitality industry, says conference tourism is one of the most rewarding segments of any tourism destination in the world. "One of its most important aspects is its sheer numbers, which gives it a wholesale characteristic,'' he says.
"Because of this, the transport sector - be it by plane, bus or train - immensely benefits by selling a large number of seats. Once at the conference destination, the hotels have the opportunity to bulk-sell their rooms, food and beverage outlets. Pre and post conference excursions, brisk curio and cultural exchange take centre stage and to the benefit of residents (farmers who supply foodstuffs, small pub operators, local taxi businesses among others),'' Marekia says.
He says conference business does not necessarily take place during peak seasons, and it evens out the high and low seasons.
Conference participants are usually a positive marketers to a destination as the stories and the experiences they narrate to family and friends back home help sell the destinations. ''Without doubt, conference tourism will continue to be a booster to tourism. The more conference infrastructural developments are put in place, the more conference tourism events are attracted to our country,'' Marekia says.
FULL POTENTIAL
He adds that the developments should be put up at the North and South Coast, Kisumu, Eldoret, Nakuru, where many hotel rooms are already available. "Conference infrastructure to these destinations will enhance accommodation sales in addition to facilitating Kenya to vie for opportunity to host several international conferences simultaneously," he says.
This is as opposed to the current situation where if the Kenyatta International Convention Centre is booked, no other international conference can take take place. "This is important if Kenya is to realise her full potential in conference tourism,'' he adds.