Communications Authority of Kenya calls out Telkom Kenya for declaring over 2m 'ghost' subscribers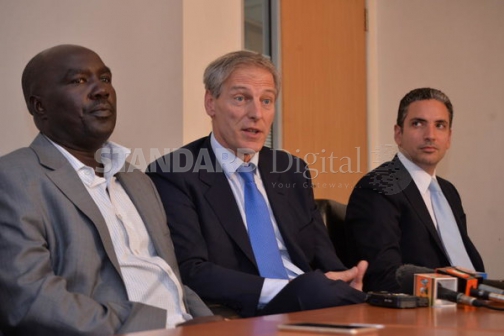 Telkom Kenya is on the spot for exaggerating its subscriber base by nearly double, according to an audit by the industry regulator.
Communications Authority of Kenya said Thursday the telco had a subscriber base of 2.9 million customers for the quarter to September 2016 against the firm's claim that it had 5.2 million customers as at June.
The authority said Telkom Kenya has in the past included non-active subscribers in its list of customers. This is against regulatory requirements.
The regulator said subscribers are defined as those who have used a revenue-generating service within the preceding 90-day period.
Compliance reports
CA Director General Francis Wangusi said failure by Telkom to clean its client list and weed out inactive subscribers may have misled authorities and investors.
He warned operators against giving false information and said it would in future audit their reporting procedures.
"The authority has directed caution to all operators and shall subsequently embark on a compliance audit on the systems and procedures used by the mobile network operators in submission of quarterly compliance reports with an aim to determine their validity. This is to ensure that statistics shared with the public are authentic and reliable," said Mr Wangusi.
Telkom Kenya was last year acquired by Helios Investments, which bought a 70 per cent stake from French telco Orange, but agreed to transfer 10 per cent of the shareholding to the National Treasury, a move that bumped up Treasury's shareholding to 40 per cent.
In a statement yesterday, the firm said since the change in ownership, it had embarked on several transformation initiatives that include adopting "international best practice reporting and full compliance" with local regulatory requirements.
"The reporting of mobile subscribers has been adjusted to comply with the Communications Authority of Kenya (CA) recommended standard of a 90-day revenue generating cycle. There is no underlying impact on the business performance or operations of the company arising from this change in reporting," said the firm in a statement.
Following Telkom Kenya's alignment to the regulatory requirements, the total number of mobile subscribers declined to 38.5 million in the quarter to September from 39.7 million in June.
Registered growth
There was a similar decline in the number of Internet subscriptions to 25.6 million, down from 26.8 million during the period under review.
Despite the overall decline in the number of mobile and Internet subscriptions, the other operators registered growth.
Notable growth was seen in Equity Bank's mobile money subsidiary Finserve Africa, whose Equitel brand grew 13 per cent to 2.3 million subscribers in September, compared with two million in June.
The Mobile Virtual Network Operator (MVNO) established to largely offer Equity Bank's customers mobile money services, but also offers conventional telephony services and internet connectivity, is threatening to dislodge Telkom Kenya as the number three mobile service provider in the country.
Equitel, which runs on Airtel's network, has a market share of 5.9 per cent.
Telkom Kenya has a market share of 7.6 per cent. Safaricom retained its market leadership position with 26.6 million mobile subscribers, translating to a market share of 69 per cent.
Airtel was second with 6.7 million customers and a market share of 17.5 per cent.