Marginal ease as diesel drops by Sh2.99 while petrol increases by Sh1.81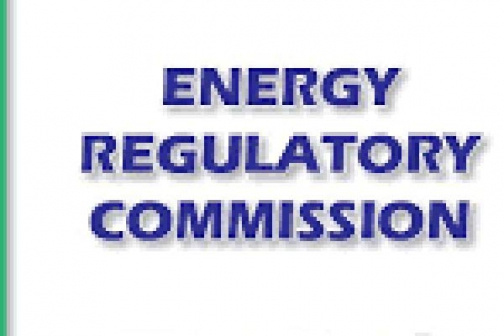 The price of a litre of diesel will now retail at Sh2.99 less while that of petrol will increase by Sh1.81. This is according to the latest price review by the regulator.
At the same time, Energy Regulatory Commission (ERC) has eased the price of a litre of kerosene by a narrow Sh0.12 after mid-December increase of Sh1.40. While the latest review is a reprieve to diesel users considering that in the mid-December review, it was increased by Sh5.05, for super petrol, the increase erodes the Sh0.74 cut last month.
Taking into account the weighted average cost of imported petroleum products, a litre of diesel will now retail at Sh84.23 in Nairobi.
Households will pay Sh63.44 for a litre of kerosene while petrol will be sold at Sh96.01. According to ERC, the changes in the price are due to Free on Board price of Murban crude oil lifted in December last year being posted at $54.15 (Sh5,622) per barrel. This is an increase of Sh830.53 (17.33 per cent) from $46.15 (Sh4, 791) in November.
In a statement signed by ERC senior manager in charge of Petroleum, Edward Kinyua, the new prices that will run up to February 14 were also because the average landed cost of petrol increased while that of kerosene and diesel eased.
"The changes in this month's prices have been as a consequence of average landed cost of imported super petrol increasing by 5.22 per cent from $503.93 (Sh52,316) per tonne in November 2016 to $530.24 (Sh55,048) per tonne in December 2016—," read the statement in part.
During the same period, the landed cost of diesel dropped by 6.54 per cent to $446.84 (Sh46,389) as the price of a tonne of kerosene eased by 2.51 per cent to 487.91 (Sh50,653). In December, the shilling put on a bold face against the US dollar remaining fairly stable at Sh102.41 compared to 101.86 per dollar in November.
The strength of the shilling is part of the determinants in ERC pricing formula since importers buy the commodity in dollars.
The latest review will see residents of Mombasa, which is closest to the port pay Sh92.60 for a litre of petrol. For a similar quantity of diesel, they will part with Sh80.85 while kerosene will retail up to Sh60.60.
But in the far flung town of Mandera, consumers will pay Sh109.82 for a litre of super petrol. Other major towns where a litre of petrol will remain above Sh100 include Isebania, Garissa, Marsabit, Liboi, Wajir, Maralal and Lokichogio.
Unlike in the previous review where the increase in the price of diesel had made Mandera the only town where a litre of diesel was retailing above a dollar, the latest review has dropped it to Sh98.04.
While in Kisumu a litre of petrol will retail at Sh98.01, in Kakamega it will be relatively higher at Sh98.08. A litre of diesel in Kisumu will be Sh86.36 compared to Kakamega's Sh86.50.
Getting a litre of kerosene in Kisii town will cost up to Sh66.33 compared to Eldoret where consumers will have to fork out Sh65.39. For diesel, a litre in Eldoret will go for Sh86.36 while in Kisii it will be Sh87.37.
Consumers are staring at another increase in the subsequent pricing after Organisation of Petroleum Exporting Countries (Opec) teamed up with eleven non-Opec members to end supply glut and stabilise oil prices.