Tone down political rhetoric for sake of tourism, says travel guru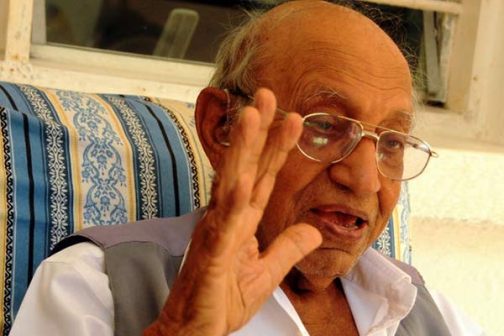 He is a tourism oligarchy, successful businessman and an award winning playwright.
At 92, Kuldip Sondhi has seen the Kenyan tourism sector evolve from the flourishing good olden days to the current sorry state.
Born in the former Indian city of Lahore (now Pakistan) from where he received his basic education, Sondhi is a successful hotelier running three iconic hotels in Mombasa, Shimoin in Kwale and Pemba Island in Tanzania.
After his high school education in India, Sondhi moved to the US in 1942 for further studies in Aeronautical Engineering (specialising in gas turbines).
He went to study in New York, where he attended the Massachussets Institute of Technology and Polytechnic Institute of Brooklyn.
Between 1950 and 1951, Sondhi pursued a Master of Science in Aeronautical Engineering from the Polytechnic Institute of Brooklyn.
"Upon my graduation I got a job at the Bristol Aeroplane Company in the UK as a design engineer,'' Sondhi told Weekend Business in an interview recently.
REEF HOTELS
He is a registered engineer with the Kenya Engineers Registration Board and an associate member of the American Society for Mechanical Engineers.
As fate would have it, after a two-year stint in the UK, Sondhi quit his job and relocated to Kenya where his parents had set up business.
His father was involved in construction work and had won several tenders to put up buildings in Mombasa.
In 1950, Sondhi received a call from the Government of India where he met the then Prime Minister Jawaharlal Nehru, who was a central figure in Indian politics before and after independence.
"He invited me to head Jet Industry in Bangalore but the offer was not to my liking,'' Sondhi said.
Sondhi adds that before he left India, Nehru called him once more and scolded him for having turned down the State job.
"In my defence, I told Nehru that India was not short of qualified personnel in the field he wanted me to work in and that a replacement could be easily found.''
Grudgingly, Nehru agreed and let Sondhi go.
"In his wise counsel, Nehru made me promise to help the people of Kenya, adding that I was a skilled engineer and should find an industry to do something useful for the masses,'' Sondhi said.
And in 1951, Sondhi returned to Mombasa to join his parents, where he would run a number of family businesses. By then, Sondhi had married the flame of his life, Aase (now deceased) with whom they have two children, Ranjit (son) and daughter Sonita, who lives in the UK.
In 1971, he founded the Reef Hotels Limited.
"I had chosen a completely different path - the hospitality industry - where I invested all my savings,'' he said.
But first things first, I needed to put up a hotel. Construction work of the then 88-roomed Reef Hotel, Sondhi said, took a modest nine months and was carried out by Kaydee Construction, which has workers imported from India.
The hotel, which has since grown into a fully-fledged beach resort has 250 rooms.
It was officially opened for business in 1972 at its current location. ''Those were the good old days of tourism as the Kenyan Coast enjoyed massive support from charter flights from Europe,'' the tourism guru said.
The internationally acclaimed tour operator, Kuoni Travels, which was promoting the Kenyan Coast in Europe took up 50 rooms at the Reef Hotel.
"We signed a contract that allowed them use of 50 rooms whether occupied or not; this ensured me steady income that has over the years enabled the hotel to operate all through,'' he said.
Sondhi was instrumental in chairing the then Mombasa and Coast Tourist Association (MCTA) - now Kenya Coast Tourist Association after being an active member.
LITTLE THEATRE CLUB
He was to chair the tourism lobby group from 2001 to 2009, and is currently chairman of the Trustee Committee.
In the year 2002, Sondhi was nominated councillor at the now defunct Mombasa Municipal Council, where he served for a full term and chaired the committee on environment.
He holds other reputable public office positions like trustee of Little Theatre Club and is also a trustee of the Sondhi Charitable Trust (Education).
The businessman is an avid play writer and has penned 12 short stories and 17 plays, all which have been published in several anthologies. Some of his plays have aired and won accolades with the British Broadcasting Corporation.
They include Tides, Parlour Games, Beach Access, Room Service and Parlour Storm.
Today, Sondhi has one passionate plea to Kenyan politicians: please tone down political rhetoric and embrace peace during this election year.
Kenyan economy riding on menial jobs, study shows
By any measure, that's a scandalous indictment for whatever has recently been passing as a national examination system. But that's not the whole story – the real impact of Kenya's sub-par education system will be felt long after the exam system is over.