State urged to intensify search for Konza City investors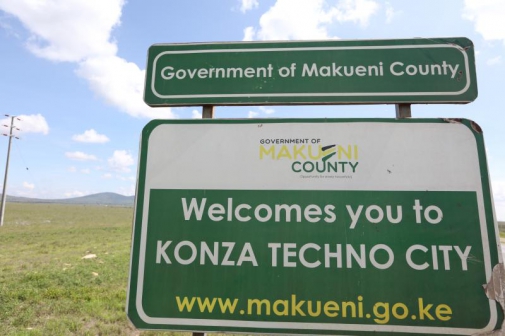 The Government has been urged to cast its net wider in the search for strategic investors for the Sh1.48 trillion Konza City project.
At the same time, the National Treasury has been accused of starving the Konza Technopolis Development Authority of cash it needs to push through phase one of the ambitious project, which is a key pillar in the Vision 2030 blueprint.
Nyatike MP Omondi Anyanga said despite the recent launch of a new strategic plan for the Konza Techno City, the Government has grossly starved the ambitious project of funding over the years.
He said the project runs the risk of turning into a white elephant because the State was pending too much time seeking partners even as Treasury was also reluctant to release funds.
"There are so many non-priority projects being funded. The Treasury should reorganise its priorities in the next budget so that it can allocate more money to Konza to breathe life its phase one which is underway," he said.
Out of steam
So far, the Government has laid infrastructure for the first phase of the initiative designed to be Africa's Silicon Savannah. It is expected to generate Sh100 billion in GDP once it is up and running.
"The search for investors is taking too much time and I am afraid this project, as a Vision 2030 component, is running out of steam. In the coming Budget, the Treasury should bankroll the remaining aspects of Konza's phase one," Mr Anyanga told the press in Nairobi.
While launching Konza's strategic plan recently, ICT Cabinet Secretary Joe Mucheru said implementation of Phase 1 was in progress, "and is expected to attract 30,000 residents, 7,500 knowledge workers and 16,700 other workers upon completion"