Coast hotel ups conservation efforts to grow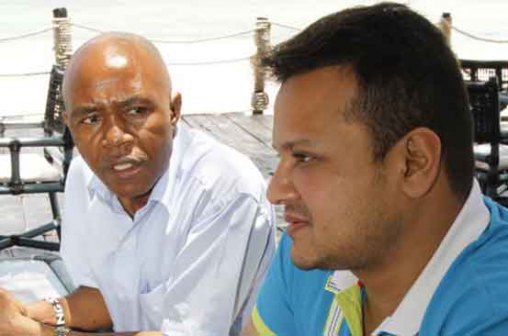 Green tourism, sometimes referred to as sustainable or alternative tourism is a sound concept. Hoteliers are slowly embracing this to diversify revenue and take care of environment conscious clients. Diani Reef Beach Resort & Spa located in South Coast, Kwale County is one of the hotels that has gone green on their water and electricity use.
Mr Bobby Kamani, Managing Director of Zuri Group, the parent firm that owns the resort, said their commitment to sustainable tourism concept is reflected in the hotel's management principles and its daily practices which aim to advance a sustainable future for generations to come.
"We aim to lead by example and publicise the best sustainability practices, to reduce the environmental impact of all our activities and to encourage all guests who come here to do the same," he said.
Kamani said they are able to record and monitor all energy and water consumption as well as bench-marking on waste quantities.
The hotel has a sustainability management plan that outlines key actions to be taken in each area. Currently, the entire hotel has LED lighting installed to save energy. A water desalination plant purifies water for general use at the facility. Also, sprinkler irrigation of lush hotel grounds is done at night to help conserve water due to day light humid condition.
"Hotels have a duty not to use more water than is absolutely necessary. It makes commercial sense too, with water accounting for 10 per cent of utility bills in many hotels," Kamani said. And on joint tourism marketing efforts, Kamani lauded efforts spearheaded by Cabinet Secretary for Tourism, Mr Najib Balala for having Kenya, Uganda and Rwanda share joint platform during the last World Travel Market (WTM) tourism fair in London.
"As a region, there is much to gain if we combine our efforts to market the East African region as one single destination and as key players in the tourism sector, we support efforts led by CS Balala on this front," Kamani said. He urged Tanzanian administration under President John Magufuli to reconsider their stand and join the rest of the EAC member States in joint tourism initiatives.