Kenyans transact over Sh100 billion daily through RTGS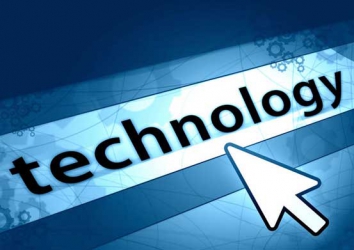 The non-computerisation of most government services has slowed down the uptake of e-commerce as a regular means of business in Kenya despite the country's pioneer role in mobile money usage.
Central Bank of Kenya (CBK) representative to the second annual edition of Payments, Future Bank and Ecommerce East Africa exhibition that ended yesterday at a Nairobi hotel told delegates that more money is transacted electronically through banks and not mobile money as is widely believed.
Mr Stephen Mwaura, CBK's Assistant Director National Payments System informed a plenary at the exhibition that up to Sh100 billion is transacted daily through Real Time Gross Settlement (RTGS)-the continuous (real-time) settlement of funds individually on order basis.
The amount transacted through RTGS far outstrips the Sh15 billion mobile company Safaricom revealed was being transacted daily on its mobile money platform M-Pesa on a daily basis in May.
During the forum, which brought together various service providers in the global payments system, OLX that was represented by its country manager, Mr Peter Ndiang'ui was showcased as a successful model of e-commerce venture.
Mr Ndiang'ui told delegates that usage of online markets like OLX had greatly benefitted the country by drastically reducing the cost of food and other agricultural products by directly engaging with farmers and eliminating middlemen and brokers along the food value-chain.
The number of farmers going online to sell their agricultural produce and livestock hit over 10,000 less than three months after online shopping firm, OLX introduced its now popular agricultural section.
The customer base, volume of produce transacted and revenues all registered an uptick in the first three months of operations of the new agriculture category that provides a forum for farmers to sell agricultural products and livestock.
"The growth was unprecedented. The manner in which farmers and their customers have embraced the use of the forum surpassed our projections," said Ndiang'ui.
He added that the increase in demand for fruits, vegetables and livestock transacted over the forum had lifted the volume of products traded.
Joseph Ridley, General Manager of Terrapin, an international business media company, which organised the event praised East Africa as an exciting market place to be involved in.
He said the region presents some of the greatest industry opportunities as people continue to move towards a cash-lite society, and engage with new always-on digital consumer.
"Globally new financial technology companies and blockchain technologies are revolutionalising the traditional payment, banking and commerce landscape at an unprecedented rate. As payments, loyalty, digital and retail collide and converge, new ways of doing business and new solutions present themselves daily in this highly competitive market," said Ridley.
Mr Ndiang'ui said that OLX Kenya expects to have made impressive gains across the entire agricultural value chain by the end of this year, including among livestock breeders, and small market traders.
Pointing towards the global trend holding ground in countries like India where technology is being used to support many sectors, including agriculture, Ndiang'ui said, "Rising demand for quick and effective ways of getting fresh produce and ease of communications are the key drivers of the explosion in the number of farmers going online to sell their products."
"We feel great about the fact that we have been able to understand the customers' emerging requirements and serve them with the right kind of products," said Ndiang'ui.