July inflation climbs to 3-month high as tomato and cabbages take direct hit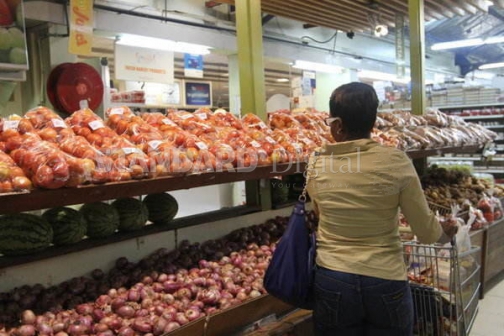 Consumer prices have increased for the third month in a row pushing up prices of cabbage and tomato by more than 50 per cent during the month.
The latest changes are captured inflation data released yesterday by the Kenya National Bureau of Statistics (KNBS). Inflation in July climbed to 6.39 per cent, up from 5.8 per cent posted in the previous month.
While a kilogramme of tomatoes has increased by 57.94 per cent to Sh175.84, a kilo of cabbages is also at an average Sh64.63 following a 54.01 per cent rise.
Prices of Sukuma wiki and maize flour jumped by 3.08 per cent and 2.26 per cent a kilogramme respectively while a kilogramme of tomatoes recorded another high of Sh175.84, being an increase of Sh4.65 from last month.
Latest data also showed that on a monthly basis, food and non-alcoholic beverages, which form the bulk of the basket of goods reviewed (36.04 per cent), increased by 1.12 per cent.
"This was as a result of increase in some food prices which outweighed those that declined. The year-on-year food inflation was at 10.78 per cent," said KNBS Director General Zachary Mwangi in the Consumer Price Index (CPI) and inflation release.
However, the price of Irish potatoes eased by less than two shillings while that of electricity and wheat flour also recorded marginal drops.
Alcoholic beverages, tobacco and narcotics have increased by 14.22 per cent when compared to their cost a year ago when inflation was at 6.62 per cent. Only transport, water, housing, electricity and gas have increased at a lower rate of less than one per cent.
During the month, CPI rose by less than one per cent. A breakdown of changes in prices of selected consumer goods show that the price of a kilogrammeme of cabbages went up by Sh17.88 while a similar quantity of Mangoes also increased by Sh6.69.
There was a 5.92 per cent drop in the cost of refilling cooking gas, signaling a gain from government's decision to remove taxes on Liquefied Petroleum Gas (LPG).
A 13-kilogramme cylinder cost Sh2,098 to refill as opposed to Sh2,230 in June.
Compared to June last year, the price of gas has dropped the most by 11.73.
However, tax impact was a double sword, pushing up the cost of kerosene, petroleum and diesel. Diesel recorded a 12.73 per cent jump in price to retail at an average of Sh84.20 per litre.
A similar quantity of petrol and kerosene went up by Sh6.74 and sh3.32 respectively.
In what appears to be a uniform pattern, inflation rose by five consecutive months to the pick of 8.01 per cent in December 2015 before drooping for fie moths to a low of 5 per cent.
It has now risen for the third month in a row but remains within Central Bank of Kenya's target of between 2.5 per cent to 7.5 per cent. Last month, inflation was at 5.8 per cent.