Land disputes a threat to economy, warn investors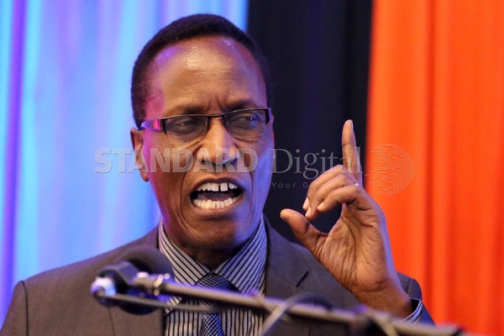 Widespread land disputes are a threat to the economy, investors have warned. They said conflicts arising from questionable acquisition and sale of land across the country are scaring away potential investors.
Land owners and businessmen asked the National Land Commission and Lands Cabinet Secretary Jacob Kaimenyi to rein in unscrupulous cartels and brokers, whose activities continue to fuel land feuds.
Members of Kamulu Drumvalle Farmers' Cooperative Society noted cases where investors were being given forged title deeds and allocated parcels that already have owners should be investigated and action taken.
According to the society several land disputes have raged on for years in the wake of urbanisation and rapid expansion of the real estate sector yet loopholes leading to illegal transactions have not been fully sealed. The group gave an example of Nairobi and Machakos counties, where armed gangs have been grabbing, sub-dividing land and giving out fake title deeds to genuine buyers.
"We have fallen victims. Armed gangs and con artists have invaded our 2,000 acre land and were selling our plots and land to unsuspecting genuine land buyers. The economy will suffer in the long run if no action is taken to restore sanity," said James Ngei, a society member.
They want Interior Cabinet Secretary Joseph Nkaissery to ensure the safety of land owners who may have suffered violent attacks while seeking to protect their land from illegal acquisition by gangs.
The aggrieved land owners point an accusing finger at politicians said to be working with goons to dispossess them of their land, which they acquired in 1965. "Our land is Mavoko Town block 12 Drumvale Kamulu, with over 10,000 title owners of between 1/8 and 5 acres in Athi River, Machakos County. We can hardly develop our plots because armed goons have literally taken over the parcels," said a member.
Inaccessible
Members, who now fear for their lives, say grabbers invaded the land in 2013 and began erecting illegal beacons, and later subdivided it to unknown groups.
They now want the Government to move with speed and expose groups behind land grabbing, saying their rights to own property was being violated. Speaking on conditions of anonymity because of the dangers posed by the gangs, an official of Kamulu Drumvalle Farmers' Cooperative Society told journalists the area was now inaccessible. They also appealed to Machakos Governor Alfred Mutua to address their plight.