You are either in or out, Portland boss tells Lafarge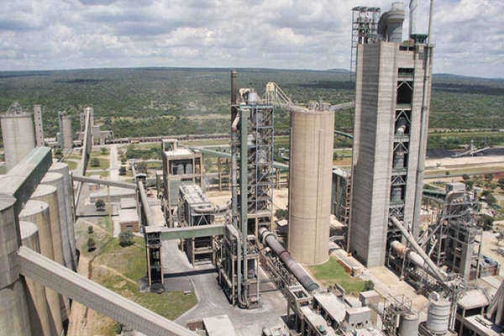 East African Portland Cement Company's (EAPCC) Swiss strategic investor has been asked to either leave over conflict of interest, or fully acquire the struggling firm.
EAPCC's CEO Kephar Tande, who leaves office in November, may have stoked a major storm on the controversial shareholding matter. Swiss firm LafargeHolcim owns Bamburi Cement and is the single largest shareholder at EAPCC, raising the conflict of interest alluded to.
"The ideal position would be that EAPCC and Lafarge are either merged or Lafarge has no stake in EAPCC," Mr Tande said in an interview with The Standard.
The stay-or-leave option would see LafargeHolcim choose to either buy out the other shareholders or find a buyer for its 41.7 per cent stake.
It is the first time a senior official of either firms has openly sought a divorce of the strategic partnership that was hoped to enhance the production efficiency at Portland Cement. Tande added that the divorce would ensure EAPCC is free to compete.
In the exclusive interview, Tande, who has less than five months left on his contract, said the relationship that the cash-strapped cement maker has with the Swiss firm is not clearly defined. LafargeHolcim has a 58.9 per cent stake in Bamburi- Kenya's biggest cement manufacturer, while EAPCC has the second biggest market share.
"To remove those perceptions I think the ideal position is either it is fully merged or they don't have a stake in it," he said. The Competition Authority of Kenya (CAK) has since been attracted to this unique arrangement with its lens probing for possible influence on prices through this ownership structure.
The World Bank in a recent report noted this kind of ownership contributes to the high cost of cement in the country. This is despite the fact that cement produced in the neighbouring countries is less than that which is produced in the country.
But Tande argued that Kenya's cement is expensive due to the high cost of production, especially power and credit. "We don't do price fixing. Competition among cement manufacturers is cut-throat. However, the cost of production is high," he said.
Sell land
In an interview recently with The Standard's Tuesday pullout, Business Beat, asked about their opinion on the perceived conflict of interest that arises from this situation, Bamburi CEO Bruno Pescheux's response was elusive. "There is not much I can say about that because as Bamburi, I am dealing with Bamburi and I already have plenty on my plate with my job. For the sake of clarity, I am not involved at all in any matter related to EAPC. What I know about EAPC, I read about in the newspapers. EAPC is a competitor like Simba Cement or Savannah Cement. It is extremely clear, and I don't know if we call that a firewall or China wall now, but I don't deal with any topic relating to EAPC," said the CEO.
Mr Tande also said EAPCC will dispose of a portion of its land as it seeks to get out of the current financial rut. EAPCC will use about Sh10 billion of the proceeds from this sale to pump some much-needed liquidity into the firm, according to Tande.
This is the second time the manufacturer is disposing of its land as it struggles with financial difficulties. In 2015, the company received Sh836 million after compulsory acquisition of one of its pieces of land for the Standard Gauge Railway (SGR).
"At the moment, the board is involved in efforts to raise Sh10 billion to address the most urgent needs. And the top urgent need is to reduce the bank loans, which are very expensive and have been sapping the cash-flow," he said.
Besides reducing the bank loans, the money will also be used to acquire a cement mill for the manufacture of clinker in a bid to end the problem of frequent plant breakdowns. He said a proposal had already been presented to the Government. Last year, the State, which is the major shareholder, rejected a proposal by EAPCC to dispose of 1,300 acres of land it had exhausted mining raw materials from in Athi River.
Other challenges that have plagued the firm include having old cement mills with obsolete parts, according to Tande. He added that to turn the company, they will need about Sh45 billion as part of the firm's modernisation and expansion plans.
Already, Sh4 billion has been spent on upgrading the firm's plants. The CEO said he was not interested in extending his stay at EAPCC. There have been media reports that the current Government is under pressure to extend Mr Tande's term by a year.
However, Tande noted his failure to give the board a six-month notice seeking an extension should be enough evidence that he is not interested in overstaying at the helm of the company.
"I am not seeking an extension of my term. The correct procedure for seeking an extension is set in my contract which requires that six months before expiry I should notify the board for an extension. In this case, I did not do so," said Tande, adding that was the normal procedure and should not be politicised.