Misery for policyholders as fund sits on Sh5b
On February 11, 1999, Beatrice Mwende lost her daughter, Esther Achieng, to a grisly road accident. She was hit by a motorist insured by Blue Shield Insurance Company. Blue Shield which has since been placed under statutory management was then one of the biggest insurers for public vehicles.
After two years of playing hide-and-seek with Mwende, Blue Shield was finally placed under statutory management bringing to the fore its inability to compensate her. However, Mwende who was not privy to the intricate winding up process, her trail for compensation ran cold. Unknown to her, there is a fund supposed to take care of policyholders once an insurer collapses.
Mwende is just one among hundreds of thousands of Kenyans whose lives have been wrecked by a rather intricate and tedious process that does not allow for speedy compensation of policyholders after an insurance firm is put under statutory management.
Many of the insured have never been compensated despite the Policyholder Compensation Fund (PCF) sitting on Sh5.3 billion, according to a source. PCF is the equivalent of Kenya Deposit Insurance Corporation for banks that compensates depositors when a bank shuts down.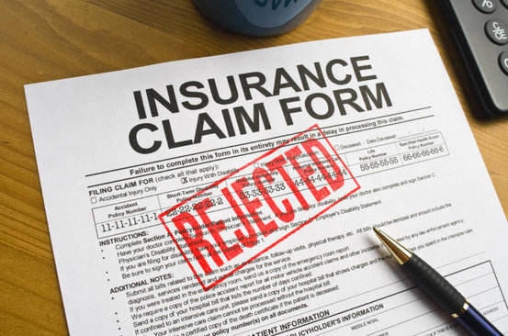 Collapsed insurers
Both policyholders and insurance firms contribute 0.25 per cent of premiums payable in respect of a policy issued by an authorised insurance company. The insurance company is responsible for remitting contributions collected to the PCF on a monthly basis, according to John Keah, Head of Secretariat at PCF. The fund was set up as a State corporation with the Insurance Regulatory Authority (IRA) listed as its strategic partner.
Because the motorist that hit Achieng duly contributed to this scheme, you would have expected that compensation to Mwende would have come by easily. But this is yet to happen, many years later.
When Blue Shield was placed under receivership, it applied for Moratorium barring any payments to its Policyholders and all other creditors such as Mwende until that time when the court case was over.
Keah told Weekend Business that the fund's regulations did not allow for payment to people such as Mwende who were only claimants. Also, policyholders were also not supposed to be paid until the company was liquidated. "PCF was originally mandated to protect the policyholders of wound up insurance companies through the payment of compensation for their unsettled claims. As a result, the PCF was then a scheme of last resort, meaning that it was only triggered to pay compensation after an insurer was wound up," Keah told Weekend Business. So far, the fund has attracted up Sh5.3 billion, according to a member of the scheme.
And while four insurance companies have since been put under statutory management, not even a single policyholder has been compensated. Keah said that as of June 30, 2015, PCF reserves amounted to Sh4.66 billion. Besides Blue Shield, other insurers that have been placed under statutory management include Concord Insurance Company Limited, Standard Assurance Company Limited and United Insurance Company Limited.
Those recommended for winding up such as Standard Assurance Co. and United Insurance Co. had the respective petitions contested by interested parties including shareholders. "The protracted nature of the cases thus delayed the winding up of the insurers and consequently the payment of compensation to the policyholders," Keah said explaining that in 2014, the Insurance Act was amended to allow for policyholders to be paid even when the insurance companies were still under statutory management.
As such, policyholders for the four should soon expect their payments from the fund, said Keah. He, however, never specified the time.
Through the Insurance (Amendment) Act, 2014, Mwende can now be compensated as the law now not only allows for policyholders to be paid out before liquidation, but also paves the way for all third party claimants to be paid.
Indeed, even after the Court resolved to wind up Blue Shield, the shareholders of the collapsed insurer filed an application seeking to stop the regulator's move. On June 19, 2016 Blue Shield applied for another Moratorium of 30 days extending the suffering of such claimants as Mwende.
Failure to compensate policyholders of collapsed insurance firms has been the insurance sector's biggest undoing. The sector, which has struggled to win over Kenyans has been accused of dragging its feet when required to pay claims.
So much that in his budget speech for the financial year 2016/17, the Treasury Cabinet Secretary Henry Rotich proposed to reduce the time taken to settle claims from 90 days to 30 days. As of December 2014, Kenya's insurance penetration declined in absolute terms from 3.4 per cent in 2013 to 2.9 per cent after the rebasing of the country's gross domestic product (GDP). Insurance penetration has oscillated between 2 and 3 per cent for decades.
A 2008 study done by the Association of the Association of Kenya Insurers (AKI) noted that while most uninsured Kenyans appreciate the importance of insurance as a risk management tool and savings vehicle, a majority were wary of the fact that insurance companies do not pay claims.
Losses
But it has not been the best of times for the sector. Between January and March 2016, the sector plunged into a Sh166.4 million loss as it grappled with huge claims and expenses. This underwriting loss in general business was a decline of 279 per cent from the same period last year when it recorded an underwriting profit of Sh92.7 million, according to a quarterly report by IRA.
The script is not that different in life business where the sector recorded a net loss of Sh216.8 million in the period under review compared to a profit after tax of Sh905 million in the same period in 2015.
In the same period in 2014, life business recorded a profit after tax of Sh1 billion. Nearly half of the 36 insurance companies, 17 insurers, recorded an underwriting loss with motor insurance inflicting the hardest blow.
Increased claims by private motorists saw the insurance companies record an underwriting loss of Sh535.1 million in the period under review.
Toyota ups competition with new vehicle models
Toyota Kenya has launched two new vehicle models in a bid to regain its market-leading position from General Motors. The eighth-generation Hilux and second-generation Fortuner are expected to up rivalry in the pick-up and SUV segments.