Chinese firm wins yet another lucrative project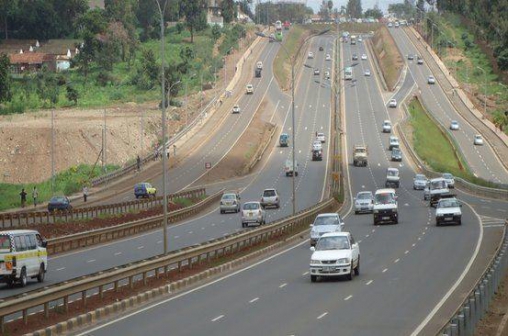 A Chinese firm has won yet another lucrative project as the Jubilee administration continues with its look-East policy, especially for infrastructure development.
Engineering firm China Wu Yi Construction Company Limited, the main contractor for Thika Super-highway, has been contracted to build the Garsen-Witu-Lamu road at a cost of Sh10.4 billion.
The Ministry of Transport, Infrastructure and Urban Development yesterday in a statement sent to newsrooms announced that the project would commence in three weeks. It is not clear when the project would be completed.
Last year, when the Government advertised for construction of three roads, the contractor was awarded all the contracts worth Sh23.3 billion.
The deal would see it build Molo-Olenguruone Road, Gichuru-Rironi and Tala Kenol roads. "The ministry has awarded the contract for the construction of Garsen-Witu-Lamu (C112) Road. The contract has been awarded to China Wu Yi Construction Company at a contract sum of Sh10.4 billion," read the statement signed by Transport Cabinet Secretary James Macharia.
The 135km road project straddles Lamu and Tana River counties and starts in Garsen. The scope of works includes construction of the loop road at Mkunumbi-Mpeketoni, a bypass in Witu Town and access to the Jetty.
Wildebeest
China Wu Yi has won over private sector players too. One such project is construction of a shopping mall in Meru at a cost of Sh3.7 billion. The ministry also awarded contract for the construction of Narok-Sekanani Gate (C12) road in Narok. Work on this Sh2 billion, 82-km road project would also commence in three weeks.
"Due to the current condition of the road, the ministry has immediately deployed to carry out emergency works which includes grading and gravelling to ensure smooth riding surface before other contractor sets in," said the statement explaining that the project would be constructed in stages.
The ministry also appreciated the importance of the road to the tourism activities in the Maasai Mara National Park, famous for the wildebeest migration. "We do realise that the road is a vital link to the world famous Maasai Mara National Park which will soon be attracting visitors, both local and international, to see one of the wonders of the world Wildebeest migration which is expected to commence soon," said Macharia.
Completion of roads at this time is critical for the Jubilee administration which would love voters to judge them on the number of infrastructural projects they have completed. Kenya will go into polls next year. Besides roads, the current administration is also keen completing the standard gauge railway (SGR) which is reportedly over 80 per cent complete.