Uphold ethics to fight graft, Waweru urges accountants
Accountants have been challenged to uphold professional and ethical values to fight corruption in both public and private sectors.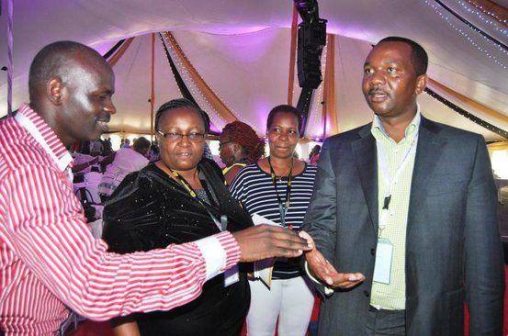 Dagoretti South MP Dennis Waweru said accountants play a critical role in management of public funds and are better placed to stop corruption by exposing scandals. He said lack of accountability has delayed Kenya's economic take off and proposed a mindset shift to foster probity.
The MP, who is also an accountant by training, said anyone entrusted with public money must demonstrate honesty, prevent and combat pilferage. "We can't continue doing things the same way and expect different results. Once we get accountable we're going to leap from the 4 per cent economic growth to 10 per cent," said Mr Waweru.
The MP spoke on Friday during a panel discussion organised by the Institute of Certified Public Accountants of Kenya (ICPAK) at Whitesands Hotel and Spa in Mombasa. He called for accountants and auditors in different levels of management not to be afraid to blow the whistle where they suspect misappropriation of public funds.
Waweru appealed to the government to admit a request by ICPAK to have a member in the board of directors of parastatals, to bolster accountability in the utilisation of public funds. The request by ICPAK is in line with Mwongozo, a code of governance for State corporations unveiled by President Uhuru Kenyatta in April last year to serve as guidelines on how to audit public organisations.
"If we want to get the country back on track we need to have bare minimum rules that will ensure ethical behaviour and professionalism in the public service," he said. He further challenged Icipak to come up with modalities to cushion accountants who report misappropriation of public funds against victimisation and sacking.
National Assembly Finance Committee chairman Benjamin Lang'at said involvement of accountants in various scams is giving the profession a bad name.
"At least an accountant is involved in every scam that happens in this country. We need to uphold ethics and professionalism to seal loopholes of corruption," said Lang'at. This year's conference brought together 2,000 accountants from across the country.