Audit firm PricewaterhouseCoopers steps down as liquidators at Karuturi
Audit firm PricewaterhouseCoopers has stepped down as liquidators of troubled flower firm Karuturi and invited creditors to appoint its replacement next Saturday.
This follows a suit filed in court by owners of the flower firm challenging the qualifications of PwC as a liquidator, alleging that the receiver managers had actually mismanaged the Naivasha-based business.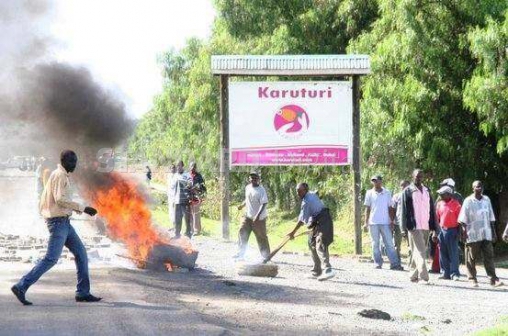 Muniu Thoithi, a managing partner at PwC, yesterday called on all creditors to a meeting in Nairobi expected to appoint a new liquidator through a poll.
"To entitle you to vote thereat, your proof of debt according to the Companies Act, 486 must have been lodged with us not later than close of business on 16th May, 2016...Forms of general and special proxies as provided in the Companies Act, are enclosed herewith," Mr Thoithi said in a notice to creditors who include CFC Stanbic Bank. Thoithi is a joint receiver manager with his fellow managing partner and country manager at PwC Kuria Muchiru.
It is however unclear yet whether the creditors' meeting will take place following a fresh suit filed by Karuturi Ltd questioning PwC's management of the flower business that is now closed, and the suitability of the joint receiver managers – who were appointed through a judicial process.
"We would wish to confirm that neither Thoithi Muniu nor Kuria Muchiru has applied or has ever applied to the official receiver for an authorisation to act as an insolvency practitioner, nor has the official receiver issued any licence to them," reads part of supporting documents of the petition filed by Karuturi Ltd.
The flower company had sought an opinion from the office of the Attorney General which said in its response that only Ponangipalli Venkata Ramana Rao is licenced to operate as a liquidator in Kenya under the new insolvency law.
Further, Messrs Thoithi and Muchiru could face prosecution for pretending to be qualified and licenced liquidators.
Karuturi Limited moved to court in a suit filed two weeks ago seeking a ruling that PwC is not licenced to carry out the business of a liquidator under the new Companies Act.
Under receivership
Lawyer Samora Owino representing the directors of Karuturi Ltd, Ram Karuturi and his wife Anita, argued that under Insolvency Act of 2015, the two top PwC officials were not qualified to handle the liquidation.
Karuturi Ltd ceased trading on May 6 following a winding up order issued by the court, where the directors of the flower firm entered a 'no objection' plea. Karuturi was placed under receivership two years ago after encountering trouble in servicing its debts including a Sh400 million loan owed to CFC Stanbic Bank. The lender and several other debtors moved to court seeking the liquidation of the flower producer owned by Indian-listed agricultural firm Karuturi.
Mr Owino who is also acting for two sister companies of Karuturi Ltd, Surya Holdings and Rhea Holdings, has accused PwC of mismanaging the liquidation process.
"The guarantors are not under receivership by the bank, but are seriously affected by the mismanagement of the receivership process," the lawyer states in court papers.
Surya Holdings and its sister Rhea Holdings are guarantors in some of the credit facilities sought by Karuturi Ltd, which are now in default.
Mr Karuturi has since laughed off the pending liquidation of his firm citing that it only owned the flower bushes, the dilapidated greenhouses and a few other movable assets.
Google piecing together a modular phone
Word that Project Ara was moving ahead, and not shelved as some had speculated during the past year, came on the final day of Google's annual developers conference in the Silicon Valley city of Mountain View.