UK's Barclays pockets Sh90 billion from part sale of its stake in Africa
Barclays Bank of Kenya's parent company of South Africa has got new investors following the partial sell-off by its London-based owners.
South Africa's state pension fund, the Public Investment Corporation SOC Limited, yesterday announced it had acquired 12.2 per cent for nearly Sh90 billion.
Technically, the SA buyer has increased its stake in Barclays Bank of Kenya. After that sale, Barclays Plc has slashed shareholding in Barclays Africa Group to 50.1 per cent.
"Further to the announcement released on May 4, 2016, Barclays has sold 103,592,491 ordinary shares in the capital of Barclays Africa (representing 12.2 per cent of Barclays Africa's issued share capital) at a price of ZAR 126 per share through an accelerated book-build placing raising aggregate gross sale proceeds of approximately ZAR 13,053 million (£603 million)," Barclays said in a statement.
Barclays Africa controlled a 68.5 per cent of the Kenyan banking group, which the UK parent company hopes to reduce its control to 18 per cent.
The latest deal would turn out to be one of the single largest transaction to be closed in Africa.
The concluded sale by Barclays Plc is part of a broader plan by its Chief Executive Jes Staley to significantly reduce the African business – including a total exit.
"Following completion of the Placing, Barclays will hold 424.7 million ordinary shares in the capital of Barclays Africa, representing approximately 50.1 per cent of Barclays Africa's issued share capital," the bank's statement read in part.
PIC is expected to settle the payment in cash by Thursday next week, 'subject to the satisfaction or waiver of certain customary conditions'.
Barclays Plc added that it does not anticipate to make another sale in the next three months as the disposal was subject to a 90-day lock-up period.
"All of the remaining ordinary shares in Barclays Africa held by Barclays PLC or its subsidiaries (excluding Barclays Africa and its subsidiaries) not sold in the Placing will be subject to a 90-day lock-up restriction from settlement. During this period, the lock-up restriction may be waived with the consent of the managers."
With the acquisition by the South African pension firm now complete, another suitor and prospective buyer for the Barclays Africa business is Atlas Mara – a firm associated with former Barclays Plc boss Bob Diamond.
Atlas Mara, a special investment vehicle, announced earlier in the week that it was talking to investors
with a view to making a bid for Barclays African business.
There is however every chance that UK parent company will retain some stake in the African business, which included operations in nearly 10 countries.
Jeremy Awori, the managing director of Barclays Bank Kenya, told The Standard in a recent interview that the parent firm had hoped to retain about 20 per cent stake of its African business.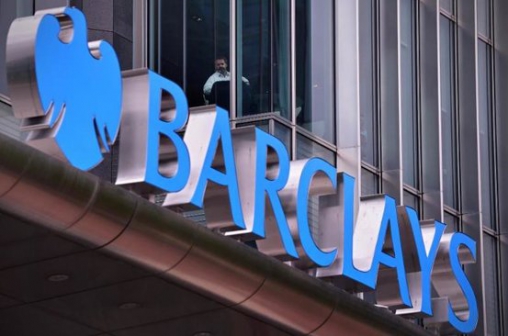 That possibility meant that the 'Barclays' brand could still be in use in Kenya, and that the UK firm would still hold some decision-making powers in the business.
"The UK company still intends to retain a 20 per cent stake in the African business," Mr Awori said.