How Indian tycoon Ambani controls Kenya's oil import trade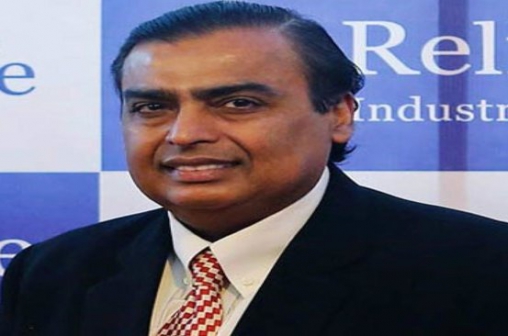 Indian billionaire Mukesh Ambani now holds a firm stranglehold on Kenya's oil import business. Through Gulf African Petroleum Corporation (Gapco), which Ambani's Reliance Industries owns a majority stake, dominates the business of importing oil into the Kenyan market, tender documents show.
Tender awards running between January 2015 to February this year show that Gapco has been winning the rights to bring in at least two petroleum products every month. The company has bagged tenders for bringing in diesel, petrol and jet fuel more than any other firm.
Documents indicate that since January 2015, only 25 of the 72 oil marketing companies that operate in Kenya have been participating in the centralised fuel purchase and distribution system also known as the Open Tender System (OTS).
Of these firms, only 10 have ever won a tender for any of the three products. But even so, Gapco has been outmuscling other players most of the time. In the 14-month period, Gapco has won tenders for different products at least 38 times.
The closest rival is Total Kenya that has won 16 times followed by Vivo Energy, the company behind the Shell brand in Africa, with 10 awards. Another oil marketer, Galana has won seven times and as has KenolKobil. Gulf Energy has won five contracts while Mogas has won three times. Completing the list of the tender winners are Dalbit, Oryx Energies, Hass and Kencor, each winning twice and Hashi just once.
In the OTS, within a month, about 10 tenders can be called. This depends on oil stock movements. This means a company can win the tender for the first and miss out on the second cargo of the same product depending on the price it quotes.
A further breakdown shows that Premium Motor Spirit (PMS) or simply petrol has had more tenders called due to high demand for the product, especially by motorists. Here, 15 of the 34 tenders were won by Gapco. For diesel or Automotive Gas Oil (AGO) as it is referred, 17 of the 42 cargoes of the product were supplied by Gapco. For jet oil, from which aircraft fuel and kerosene is obtained, Gapco also dominates.
Following the closure of Changamwe-based oil refinery, Kenya resorted to importing crude oil through oil marketers. This is done through OTS that is coordinated by the Ministry of Energy and Petroleum. During the highly competitive bidding, the companies that quote the lowest prices bag the tender.
Gapco has been on lead in most cases. A case in point is the OTS document dated January 28, 2015, which shows that the firm quoted very low prices compared to its closest rivals. For a metric tonne (MT) of PMS, the company quoted $34.26 (Sh3,476) to beat competitors such Vivo ($47.67 or Sh4,837) and Total ($41.27 or Sh4,188).
Gapco's secret
It is Oryx Energies that came closer with a bid of $39.50 (Sh4,008), which was expensive by about Sh500. The lower quotations are replicated in other months. For instance, in August last year, the imports to run through September to October were mostly won by Gapco. While it quoted as low as $7.80 (Sh792) for PMS, Gulf Energy quoted $22.68 (Sh2,305) while KenolKobil lost the bid by quoting over five times higher ($44.98 or Sh4,571). In December, Gapco swept the tender to supply all the three products.
According to Oil Industry Supply and Co-ordination Committee (SupplyCor) Chairman Polycarp Igathe, the OTS system is effective since the winner must be one with low quotation. He added that Gapco is dominant because of its link to India. SupplyCor is the oil marketers' lobby group.
"Gapco can tender any time and win because they are refinery-backed with their moneyed brothers in India who haven't been able to sell most of their oil in US. They can therefore bring to Kenyan market at a good price," said Igathe, who is also Vivo Energy CEO.
Speaking on the sidelines after releasing the 2015 financial results recently, KenolKobil Managing Director David Ohana said the company does not consider winning a tender crucial. "The process is okay but that is not our focus. Our business model is not just to focus on market share alone," he said.
In 2007 Indian-based firm, Reliance Industries Limited, used its wholly owned subsidiary, Reliance Industries Middle East DMCC, to buy 51 per cent stake in Gapco. This acquisition has made all the difference. It has helped Gapco to control not just Kenyan market but also the East African region. Gapco has subsidiaries in Kenya, Tanzania, Uganda and Zanzibar. Yogesh and Dhiren Kotak, both of Indian origin, were then picked as promoters once the acquisition was completed.
With Reliance Industries finding stiff competition in other markets, acquiring a stake in Gapco offered an alternative market. And the fact that the East African region has been on key infrastructural development spiced up the deal. "Import of petroleum products in these countries is expected to rise in near future. Further, these markets are easily accessible from India and in that sense provide a strategic fit for exports from India," said the company on the day of acquisition.
Reliance Industries owns and operates the world's largest Greenfield refinery, Jamnagar, on the west coast of India. This helps it export oil to more than 100 countries around the world. With crude processing capacity of 1.24 million barrels per stream day, the refinery is a global trendsetter. The huge volumes provide economies of scale, enough to outdo competitors. In praise of its strong muscle, the company does not shy away from reveal the competitive advantage it has over the other players.
Better placed
"Since Gapco is a part of the Reliance family, it has the support of Reliance in sourcing products and is consequently better placed than the competition to meet the needs of its customers," says the company on its website. Gapco Kenya CEO Macharia Irungu promised to call back to comment on the firm's strategy in the region but had not by the time of going to press.
Prior to buying stake in Gapco, Reliance was facing challenge in the Indian market. State-owned companies in India were selling the commodity at a price Reliance Industries could not match. To conquer East African Market, Gapco Kenya, a subsidiary of Gapco, was born. It has risen to become an importer and distributor of oil products in Kenya, Tanzania and Uganda. To achieve this, it has the largest storage facility at Mombasa port and Dar es Salaam. Too big is the facility that it even provides hospitality to other oil companies for product storage.
Despite its huge muscle, its model in Kenya is more of importing than retailing the commodities- a model that has helped it keep a low profile. In Kenya, it has only two service stations compared to 80 in Tanzania and 37 in Uganda. Total Kenya is the dominant marketer with about 200 stations while KenolKobil has about 180. Shell, which sells through Vivo Energy, is the third with 164.
With a net worth of $23.5 billion (Sh2.386 trillion), Ambani is the richest man in India—a home to over 1.3 billion people. In Kenya, the 54-year-old tycoon has invested in real estate. He made Sh2.5 billion when he sold Delta Centre in Upper Hill to World Bank and Delta Towers in Westlands to University of Nairobi Staff Pension Scheme and PricewaterhouseCoopers. Reliance Industries, the largest private firm in India, is 5,016 kilometres from Kenya but not far away to stop it from flexing its muscles into the country and control the oil market. Its influence may be here to stay.
Kenya is still a viable project
A recent article by economist David Ndii suggesting it is time for Kenya to spin off its regions into independent nations was an interesting read. His analysis on how regions are so different and how they would prosper if independent was not convincing.