Kenya feted over single East Africa Tourism visa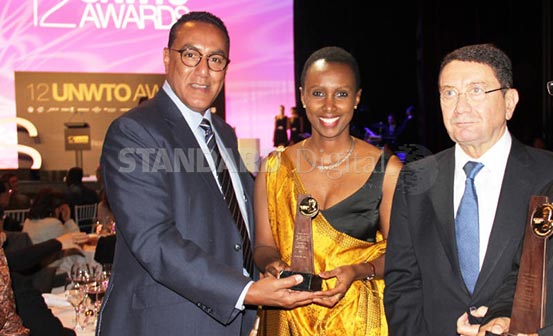 Kenya has been feted by the United Nations World Tourism Organisation for innovation, participation and involvement in the pursuit of a single East Africa Tourism visa.
The tourism body awarded Kenya during the 12th edition of the UNWTO's awards in Madrid, Spain. In 2014, three East African countries namely Kenya, Uganda and Rwanda came together and introduced a single visa with a view to allow free movement of tourists and citizens.
Tourism Cabinet Secretary Najib Balala acknowledged the award saying it's a boost to tourism in the EAC member countries adding that it will go a long way in showing other countries that for economies to thrive, they must work together in the tourism sector.
UNWTO also recognised the fact that apart from providing an opportunity for free movement, tourists visiting the three EAC countries are also able to maximise the value for their money.
The three countries are also negotiating and implementing the use of National IDs as travel documents for citizens between Kenya, Rwanda and Uganda, allowing free movement of tourism services, partial liberalisation of EAC air space and joint marketing initiatives.