Court issues arrest warrants against Dubai Bank's directors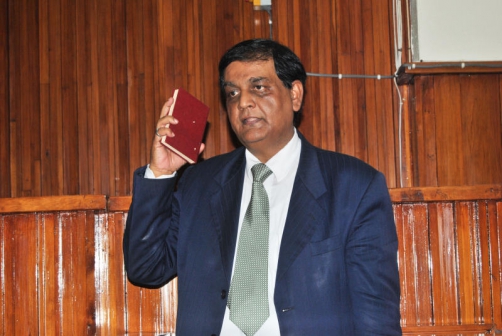 A magistrate's court has issued warrants of arrest against directors of Dubai Bank in a case involving money laundering.
The bank's Chief Executive Officer and Operations Manager are separately charged with theft of more than Sh12 million in their capacity as employees of the bank.
Mr Binay Dutta and Deeraj Kumar Baghel are said to have committed the offence between April 28, 2014 and September 14, 2014 at Dubai Bank, Moi Avenue, Nairobi.
Nairobi Chief Magistrate issued the warrants following an application by Assistant Director of Public Prosecutions Mary Oundo.
Ms Oundo had told the court that the suspects were informed in advance to appear in court but had chosen not to.
However, their lawyer Mr Paul Wathuta said they were notified on Thursday night when some were not in the country and were unaware that there were proceedings.
"They are nonetheless willing to come to court only that they have not seen the summons,'' he said.
The court said the orders had been given since the directors had failed to appear before court as earlier directed.
"Having failed to appear to honour summons for plea, warrants of arrest are thus issued against them," the Magistrate said.
In August, the bank was put under receivership over cash flow problems but was declared bankrupt five days later after the Kenya Deposit Protection Insurance Company said it was "irredeemable".
Directors Abdul Zubeidi, Ali Sheikh and Wilson Nandwa are accused of failing to comply with the Anti-money Laundering Act which required them to carry out due diligence of a customer before opening an account.
The suspects are expected in court on December 2.