Why GDP is a flawed measure of a nation's wellbeing
Kenya recently rebased its economy by adding certain sectors such as real estate and ICT which had initially been left out in the computation of its gross domestic product (GDP) - the total value of goods and services produced by a country in a year. Kenya's GDP is now estimated to be about Sh4.76 trillion.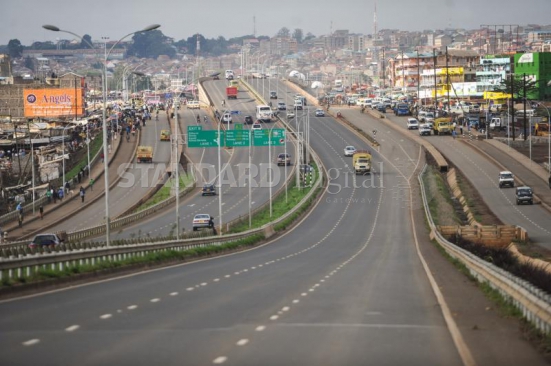 The exercise saw East Africa's largest economy join the coveted league of low-middle income countries. This has seen the size of Kenya's economy expand by 25 per cent to become the fifth largest economy in Sub-Saharan, Africa behind Nigeria, South Africa, Angola and Sudan.
As expected, the exercise kicked off debates with proponents arguing that a true reflection of the size of the economy would among other benefits, attract investors.
Critics were quick to dismiss the exercise as a "cosmetic" undertaking which could not add a morsel of ugali in the cooking pots of ordinary Kenyans. However, a new report rubbishes the use of GDP to measure a society's well being. According to the Social Index Report 2015, the total value of a country's produce in a year can only be seen to have played a significant part in a society when it leads to the social progress of its citizens. The report by Social Progress Index Imperative which encourages countries to go beyond the GDP matrix when measuring a society's well being ranks Kenya at position 104 out of 133 countries in terms of social progress. Kenya trails countries such as Botswana, Namibia, Lesotho and Senegal which in GDP terms lag behind east Africa's biggest economy.
Social Index
Micheal Green, the man who invented the social progress index and the CEO of the Social Progress Imperative, which published the first Social Progress Index in 2014, noted that although GDP has become the yardstick for measuring a country's performance, it still leaves a lot to be desired. "Put simply, GDP, which tallies the value of all the goods and services produced by a country each year, has become the yardstick by which we measure a country's success," said Green.
"But there's a big, elephant-like problem with that: GDP only accounts for a country's economic performance, not the happiness or well-being of its citizens. With GDP, if your richest 100 people get richer, your GDP rises ... but most of your citizens are just as badly off as they were before."
According to report, the three dimensions critical in telling whether a society is doing well include human needs (food, water, shelter, safety); foundations of well being (basic education, information, health and a sustainable environment); and opportunity (do people have rights, freedom of choice, freedom from discrimination, and access to higher education?).
Kenya was ranked position 104 out of 133 countries according to these dimensions. The country got a slightly above average score of 51.67. Kenya also seemed to fair poorly when compared to countries with the same GDP. These include Afghanistan, Bangladesh, Benin, Tanzania, Cambodia, Cameroon and Chad. Others are Djibouti, Kyrgyzstan, Lesotho, Mauritania, Nepal, Senegal, Tajikistan and Zambia.
Kenya had a dismal performance on opportunity, lagging behind its GDP peers on personal rights including on areas of freedom of speech, assembly and movement.
The country also performed poorly on private property right when compared to its GDP peers.
Even after rebasing the economy, there are still pockets of poverty in some parts of the country. Even though a middle income country, four out of 10 of Kenya's citizens still live on less than a dollar a day according to the World Bank.
The report also raised a red-flag on Kenya's state of undernourishment after trailing its GDP peers when it comes to combating hunger.
With Kenya's notoriety for graft fast becoming an open secret even at the global stage, Kenya once again outshone its GDP peers when it comes to this vice. The exception in the opportunity category was on access to advanced education where Kenya outsmarted its GDP peers in years of tertiary schooling, women's average years in schooling and having globally ranked universities.
Kenya was also found to have a good foundation of well being, scoring highly in access to basic knowledge, health and wellness, ecosystem sustainability and access to information and communication. On access to basic knowledge the country scored well in lower secondary school enrollment (primary education) compared to other countries in the same GDP bandwidth.
Mobile telephony
And as expected, Kenya outfoxed its GDP peers when it came to the number of people who have access to the internet. This can be attributed to the countries improved information and communication sector, especially the mobile telephony.
The country also had laudable performance on access to basic education when compared to its GDP peers. Interestingly, the report notes that Kenya outshone its peers in the quality of electricity supplied.
This is despite the many complaints about the power outages that have since become a norm among Kenyans. "The Index demonstrates that economic growth is not sufficient for social progress.
Countries that want better lives for their citizens need to go beyond economic growth alone in designing their development strategies," states the report in part.
While Nigeria is the largest country in Africa was ranked 125 out of 133-the clearest demonstration that the size of GDP does not necessarily mean a good life. Africa's most populous country supplanted South Africa at the top of Africa's GDP.
Africa's largest economy on the Continent in GDP terms was 24th in social progress trailing behind South Africa, Botswana, Namibia, Morocco, Ghana, Senegal, Lesotho, Zambia, Rwanda, Swaziland, Benin, Republic of Congo, and Uganda. Malawi, Burkina Faso, Cameroon, Djibouti, Tanzania, Togo, Mali, Mozambique, Liberia and Madagascar also outshone Nigeria on social progress.
"Nigeria is an under-performer. It is not turning economic resources into GDP effectively. Nigeria needs an inclusive growth strategy to make sure that its oil wealth benefits the whole population," said Green.
While the US and China have the biggest GDP, they lag behind in terms of social progress.
The first and second position in social progress went to Norway and Sweden respectively.
The US took position 16 while China was position 92. Social Progress Index 2014 was the first 'full' version of the global Social Progress Index to be released while the 2013 version was a beta version that was put out for testing with a limited sample of 50 countries.
Turkana residents turn Mathenge into animal feed
More families in Turkana have resorted to milling mathenge (prosopis juliflora) plant for animal feeds in a move that is improving economy in the area thanks to Sh 1.2 million plant by the Kenya Forestry Research Institute.