Kenya turns into a battlefield for world's top corporate firms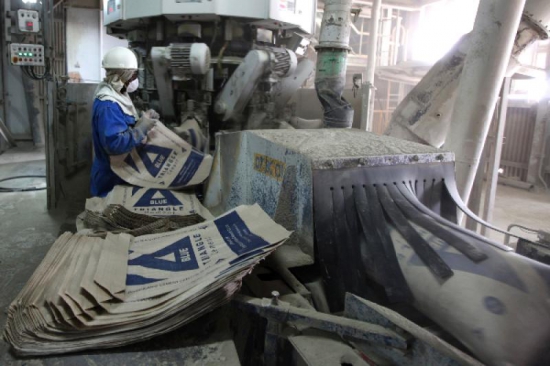 The historic visit by United States President Barack Obama to Kenya, which saw a number of American firms ink multi-billion shilling deals, seems to have re-ignited an intense fight for a piece of Kenya, and by extension the larger East Africa region economic powerhouses.
Will Kenya be the Swahili's proverbial grass that gets hurt when two elephants clash, or will it be the raven that stands to have a hearty feast when grasshoppers fight?
Some of the American firms reported to have inked deals following Obama's visits include energy firm SkyPower Global, which signed a Sh220 billion deal with the Government to add about 1,100 MW of solar and wind energy to the national grid.
Another American energy conglomerate, General Electric (GE), also landed a deal to build Sh16 billion wind power plant in Kajiado County. And there are reports that Kenya and the US signed a deal that would culminate to the development of strategic infrastructure projects linked to the Lamu Port Southern Sudan-Ethiopia Transport (LAPSSET) Corridor.
And while the latter deal has unsettled the Chinese, their place in the country is far from being shaken. In recent past, the Chinese have had the lion-share of major infrastructural projects in Kenya. The on-going Sh300 billion Standard Gauge Railway (SGR) being undertaken by the Chinese is certainly lucrative no wonder the GE Africa President and CEO, Jay Ireland, in a recent press briefing said: "We would have wanted it to be us doing it, but unfortunately we were not given."
But despite these bullish feelings, the Standard Chartered-MNI Business Sentiment Indicator (BSI), the survey conducted among top business gave mixed performance for Kenya. Expectations among the businesses surveyed declined in 10 of the indicators in July, to be followed by a further drop in nine last month. Many Kenyan-specific factors are expected to weigh down confidence, while firms are wary of the rising inflationary pressures arising from a weaker currency.
"This points to the need for caution ahead. Kenya's economy may be growing, but headwinds – both external and domestic – are increasingly evident," indicates Stanchart report. To reduce the impact of one-time events like Obama's visit, the economists use a three-month moving average in tracking the indicators. In the June to August average, the Business Sentiment Index fell to 56.3 in August from 60 in the May-July period to signal slowing momentum (see charts).
Higher expectation was reported in July that is attributable to Obama's visit and the Global Entrepreneurship Summit, which attracted thousands of high-net-worth business leaders from around the World. Businesses anticipated that Obama's visit would yield significant dollar inflows through bilateral agreements, which could help reverse the fall of the shilling.
A surge on imports of materials for infrastructure projects and the declining tourism earnings have been cited as the two main drivers of the slump, with the shilling now trading at Sh105 against the dollar, a four-year record low.
Stanchart's forecast of a tough year ahead comes amid rising jitters among investors following depressed corporate earnings for most listed companies. At least 25 companies out of the 34 that have reported their operating results in the season have returned either a significant drop in profits or even outright losses.
But despite the uncertain environment, Obama's visit no doubt had positive impact on sentiment, with the hosting of a Global Entrepreneurship Summit showcasing Kenya to foreign investors. However, many Kenya-specific factors continued to weigh on confidence.
The Kenyan businesses surveyed continued to see the negative effect of the shilling exchange rate as a constraint to business activity. Firms also remained wary of rising inflationary pressures, and reported that credit was more difficult to secure.
Although the Central Bank of Kenya (CBK) held interest rates steady but the higher reset of the Kenya Banks Reference Rate (KBRR) to 9.87 per cent is likely influenced business sentiment. Continued shilling volatility made many Kenyan businesses wary of the risk of higher interest rates.
Nevertheless, no sooner had the dust left by Obama's visit settled, a delegation of Japanese investors came knocking. Chief executives representing 84 conglomerates, including Toyota Tsusho and Mitsubishi, were in the country to fight for a share in the emerging opportunities in both the public and private sectors.
Japan, the third largest economy in the World, was keen on grabbing part of the on-going and planned mega infrastructure projects including the Sh3 trillion-worth Lamu Port South Sudan-Ethiopia Transport project. Dr Emmanuel Manyasa, a development economist and the country manager for Uwezo Fund, says that Africa has generally been a battle ground for foreign interests. What is happening in Kenya is a microcosm of that battle. The competition is a double-edged sword that is likely to benefit us in as much as it is likely to harm us.
"Within this battle of the global titans that is now happening on our soils, how do we position ourselves to benefit from it? In my view, the best way to position ourselves is to make ourselves a very attractive business destination," notes Dr Manyasa. He reckons that this we can achieve by, for example, making it easier for firms to set up business, like the way Rwanda has done. Also, the ghost of corruption ought to be eliminated with due ferocity.
Most of these foreign firms are undertaking massive infrastructural projects which require massive capital outlays and highly-skilled expertise. Such capital outlays and expertise might not be available locally. "When you look at the Standard Gauge Railway, that kind of expertise has not been in Kenya but the Chinese has that expertise. Second, the capital outlay is so massive," says Dr Odhiambo.
Fortunately, the Government has strategically put a requirement that any company winning the business must be incorporated in Kenya. "The law says that 30 percent of that company must have locals. So we have share
Heed Pope's call on climate change
Global warming has increasingly become the leading concern in the world. That the world's climate is changing for the worse is no longer a matter of conjecture or preserve of scientific discourse.