Turning GES 2015 into Kenya's magic bullet for growth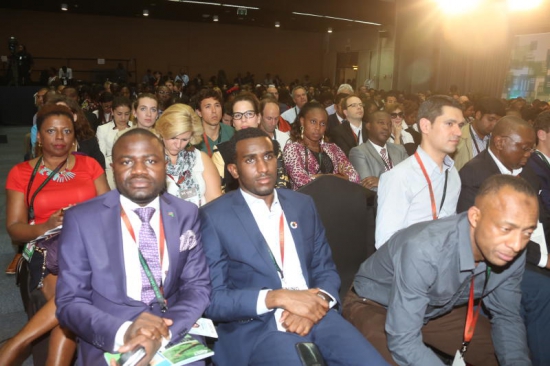 The just ended Global Entrepreneurs Summit (GES) has the potential to mark one of Kenya's major turning points provided stakeholders understand their role and carry it out with diligence.
For starters, Kenyans will be doing themselves a favour were they to take seriously United States President Barack Obama's advice that the future of the country—and continent—is up to them. For too long, Kenyans have been systematically brainwashed to believe that they are not only good enough but their development — social, political and economic — will come from outside the country.
This has led to ridiculous situations, the latest being the wholesale borrowing from the American Constitution that created the two levels of government whose implementation the country is still grappling with to date. On the business and economic front, the lack of belief in ourselves has led to importation of products that can, and are, produced locally and the current scramble to woo foreign investors in total disregard of the reality that no country has ever been developed by foreign capital.
Indeed, there are forms of foreign investment inimical to a country's development. These are usually represented by what has come to be known as 'hot' money which quickly leaves a country as soon as its owners think they can make better money elsewhere. The result is a weakening—and in the worst case scenario collapse—of the local currency even when a country's fundamentals are sound. Word on the street has it that is exactly what is happening to the Kenya shilling today.
This explains why analysts are cautioning a toning down of the euphoria generated from last week's US Presidential visit and the successful hosting of the sixth GES. The country needs to take a deep breath and breathe out before uncorking champagne bottles.
First, there is an urgent need for the Government and the private sector, particularly the banks, to sit round a table and strategise the way forward. The activation of the Enterprise Kenya Fund should, for example, be fast-tracked to ensure that the country matches—shilling for shilling—the investment funds expected to come from outside the country.
This will lead to a healthy situation where foreign investors hold minority interests in local innovative companies. Those doubting the importance of this, need only to take an informed look at the colossal amount of money the British phone company owning a majority stake in Safaricom is getting in annual licensing and management fees and in taking the Mpesa innovation global. It would be a pity were other innovations left to suffer a similar fate.
While the country should by all means welcome foreign investments because they bring the technological and marketing expertise that may be hard to come by locally, allowing the majority shareholding to be controlled by foreigners, just because they put in a few dollars, would be unconscionable.
Wooing foreign investors
Second, there is a need for the country—particularly the leadership—to get out of its ivory towers and smell the coffee. Foreign investors are not coming into the country because they have finally discovered a mother-lode of love they did not know existed. They are coming because they have done their arithmetic and discovered they can make more money here than either in their own countries or elsewhere. This single realisation will mean that the foreigners will not be given any incentives that are not available to local investors.
After all, studies carried out by different institutions have revealed that incentives such as generous tax breaks are not only regularly abused but they rank low among the factors that lure investors to invest in a given country.
Ideally, this rationalisation of incentives offered to foreign and local investors should begin at the county level. This means the mad rush by county governments to impose all kinds of levies on local investors while spending time and money wooing foreign investors should stop. Or have governors forgotten the old adage "charity begins at home?"
Even those who have should be reminded that the general 'health' of local investments has a powerful pull on their foreign counterparts.