Equity launches mobile money service Equitel Monday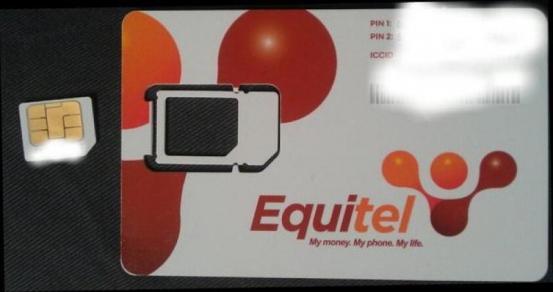 Competition for a share of the lucrative mobile money transfer business is set to move a notch higher. This follows tomorrow's launch of Equitel - a technology platform that will link Equity Bank with Airtel - a mobile phone service provider.
Equitel will join a list of mobile money providers Airtel, Orange Money provided by Orange Telkom and M-Pesa operated by Safaricom, after fighting a series of court battles that had been lodged to stop it from launching its Thin SIM technology.
The lender, through its subsidiary Finserve Africa Limited, has been piloting the Thin SIM technology in Kenya, using its Equitel brand.
The Thin SIM technology used by Equitel is expected to address the typical Kenyan subscriber's low tendency to switch providers due to the utility of value-added services such as mobile money.
Many Kenyans can only afford a single-SIM mobile phone, which they use as a primary line. The slim SIM card is a 0.1mm-thick film that is placed on a subscriber's original SIM card, effectively turning the device into a dual-SIM phone.
The Communications Authority of Kenya and the Central Bank of Kenya have given Equitel the go ahead to use this technology.
While the public has been eagerly waiting for the launch of Equitel, there have been frequent interruptions including that from a Parliamentary watchdog as well as court cases, obstacles that Equity is convinced is being stage-managed by the competition.
Equitel will not charge subscribers to send money on its mobile banking platform, a move that is likely stir the market.
Also, Equity Bank has capped the cost of withdrawing any amount at Sh25. Equitel's entry could therefore set the stage for an intense price war in the mobile money transfer business with consumers standing to be the biggest winners.
Strathmore inks pact with US firm
Strathmore University has signed a partnership with a US data storage and cloud computing firm EMC that will see the two institutions collaborate on various issues of technical know-how, tools and resources.