Safaricom eyes more data pie as voice revenues shrink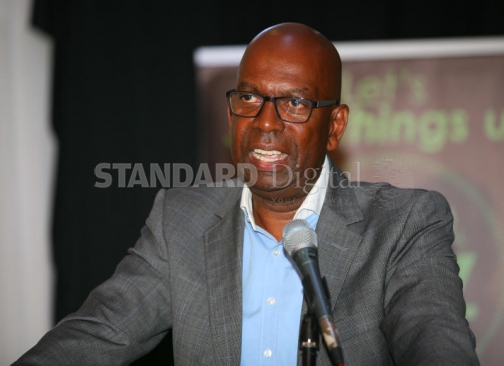 Mobile phone operator Safaricom has introduced a new suite of data bundles for its customers supported by huge investments in a 4G network that offers faster speeds, all aimed at increasing its market share in the growing data market.
This comes as subscribers move into social media platforms like WhatsApp, Facebook and twitter as opposed to making a call from their mobile handsets.
Data customers will now select a new data plan that suit their needs from a menu of over 18 options – starting with 5MB of data that goes for Sh5 to packages for 50GBs (the highest capacity data bundle in the market) for Sh7,000. These rates became effective last midnight. In the new plan, the operator has scrapped night bundles but now allows customers to roll over their unused balance. Previously, customers used to get 100 per cent increase on the amount of data bundles bought for use at night (called night shift bundles).
With the new tariff, consumers will now buy and use their daily bundles within 24 hours and will be able to extend the validity period of their unused data bundles by renewing them.
Users had complained that they were not able to use all their bundles based on existing conditions.
With over 12 million subscribers accessing the internet through its network, Safaricom pioneered its LTE Advanced (4G) proposition in December 2014, launching the most advanced version of the 4G system for mobile networks in Nairobi and Mombasa.
Now also available in Kisumu, 4G promises to pass on significant improvements in data speeds and latency to its customers while maintaining superior voice quality. "We have a preposition that will deliver the best customer experience and herald a new era in the area of mobile data in Kenya," said Safaricom Limited CEO, Bob Collymore.
He added that Safaricom has invested more than Sh30 billion to improve the infrastructure including rolling out the 4G network. The company now has 3382 base stations out of which 60 per cent of them are 3G enabled.
Data experience
In the last financial year, Safaricom reported active monthly mobile data customers rose to 21 per cent to register 11.6 million, forming 50per cent of Safaricom's customer base and earning the company Sh 14.8 billion in revenues.
"This change in data offering is based on customer feedback. We have also noted a huge uptake of smartphones and are striving to meet demand for data from these users," said Sylvia Mulinge, Director, Consumer Business, Safaricom Limited.
The new proposition will leverage Safaricom's sustained investments in data infrastructure to provide a simplified purchasing experience for data users on the network.
Coupled with attractive pricing packages to suit various lifestyles, the product will allow subscribers to use their data for longer periods and extend data bonuses for use anytime during the day.
"We listened to our subscribers and made the necessary changes to the customer journey to allow them to continue to enjoy the unparalleled data experience that only Safaricom can provide," said Ms Mulinge.
World Bank picks local medical supplier as study model
The World Bank has picked a Kenyan drugs and medical equipment supplier for a study on medical supply systems in Africa. Mission for Essential Drugs and Supplies (MEDS) will be showcased as a model on medical supply chains in Africa to provide lessons and opportunities for improvement.