Business outsourcing firms root for low Internet costs to grow industry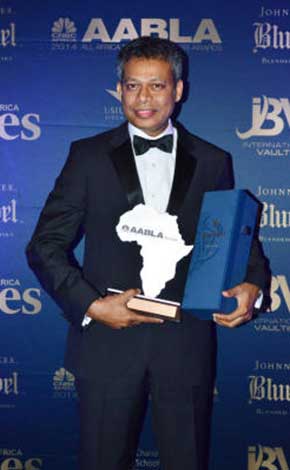 Techno Brain Group Chief Executive Manoj Shanker.
Business Processing Outsourcing (BPO) companies want Internet prices and the general cost of doing business in the country addressed to enable the industry realise its full potential. This comes after BPOs said they have started realising improvements in the outsourcing business.
Techno Brain, which operates a 120 seater BPO enterprise said the Internet costs need to be addressed to help BPO industry reach its potential. "We have started realising some improvement in the outsourcing business compared to four years ago, there is room for growth, which could be realised if the Internet prices was addressed," said Techno Brain Group Chief Executive Manoj Shanker, (pictured). Kenya boasts four major undersea fibre optic cables namely the Government-led The East Africa Marine System (Teams), privately owned Seacom, operators-run Eassy and Lower Indian Ocean Network (Lion2) in which Telkom Kenya's parent firm Orange owns a stake.
However, even with increased capacity, the wholesale price of bandwidth remains expensive, keeping data charges high. But the country's comparative competitive advantage due to the low labour rates for quality services makes it among the key BPO destinations in Africa.
Lease agreement
The country has attracted a number of firms including ADEC Group from Philippines, which recently signed a lease agreement with the Export Processing Zones Authority. "Our hope is that Kenya will soon start exporting service to the rest of the world soon," said Manoj. Techno Brain employs more than 200 personnel in the BPO sector. In an interview with The Standard on Saturday, Manoj said the firm is targeting county government's projects to boost its presence across the country and up its IT solutions revenue.
The company has launched a strategy that would improve revenue management, and financial accounting in Kenya's 47 counties.
"County governments present a great opportunity for Kenya's development, we are selling our expertise in IT solutions to ensure good management of resources at the county levels," said Manoj. He said the company is in talks with the State to integrate a revenue management system to improve accountability.
Competition pushing down cost of credit
More Kenyans have begun streaming back to the banking halls, seeking for credit bargains, following a steady decline in interest rates charged by commercial banks on their products.