Earnings from vegetables, fruits defy COVID-19 effects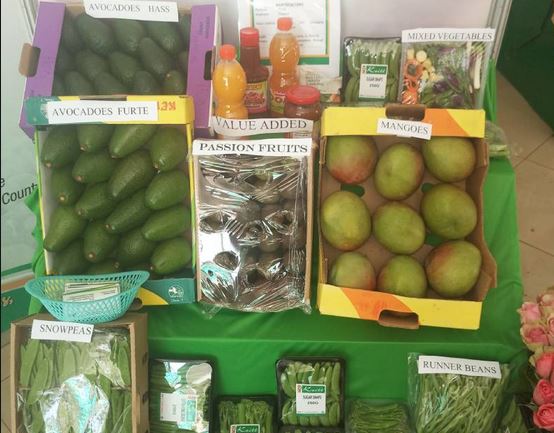 Kenya's fruits and vegetable export defied the effects of Coronavirus to rise by Sh5 billion.
According to the Fresh Produce Exporters Association of Kenya (FPEAK), between January and June this year, the sector earned Sh81 billion compared to Sh76 billion in the same period last year.
The organization CEO Hosea Machuki noted that despite the pandemic that hit the European Union (EU) leading to lockdown, demand for vegetables and fruits was still high.
He said that the sector was making between Sh9 billion-12 billion every month adding that they expect this to rise to Sh15 billion in September.
"The pandemic adversely affected the agriculture sector but the exports of vegetables and fruits earned the country Sh81B at the height of the crisis," he said.
Hosea termed the high flight charges and the attacks of fresh produce by a moth as two of the major challenges currently facing the sector.
"We have seen an increase in the number of interceptions of export produce in the EU and we are working with KEPHIS to address this," he said.
Take a quick survey and help us improve our website!
Take a survey
At the same time, The Kenya Flower Council is projecting that the floriculture sector will fully recover by mid next year from the effects of COVID-19 pandemic.
Already, flower exports stand at 70 percent from a low of 30 percent at the height of the pandemic which saw the collapse of the Dutch auction and lockdown in Europe.
According to the KFC Chief Executive Officer Tulezi, the sector was on the recovery trail with the EU market opening up following the recent lockdown.
Speaking in Naivasha after meeting stakeholders, Tulezi noted that the only drawback was the slow recovery at the Dutch auction.
"We are projecting that we shall recover by June 2021 and already farmers have recalled their entire workforce following the troubled period," he said.
On flights, he said that farmers were currently paying double compared to the period before the pandemic hit the world.
He said that the government was yet to release the Sh1.5B stimulus funds towards cushioning flower farmers from the effects of the pandemic.
"We wanted the funds to be used to cushion farmers from the high cost of flight charges but the government is non-committal to this," he said.
Tulezi added that the pandemic was an eye-opener to the sector adding that some farms would be forced to merge and others close down.
"COVID-19 has exposed our vulnerability and we shall have to address and reduce the cost of production to survive," he said.