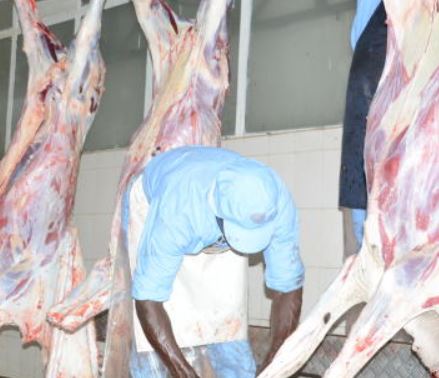 The owners of the four donkey slaughterhouses in the country are back in business after the High Court in Naivasha quashed an order by the Government banning their operations.
High Court Judge Richard Mwongo noted that the Legal notice 63 of 2020 issued by Agriculture Cabinet Secretary Peter Munya violated the rights of the proprietors of the abattoirs.
In February, Mr. Munya directed the management of the four slaughterhouses to stop operations following concern that the number of animals was on the decline.
The four affected slaughterhouses were Star Brilliant (Naivasha), Goldox Kenya (Mogotio), Silzha (Turkana), and Fuhai (Machakos).
Read More
Following the directive, the management of the Naivasha based facility moved to the High Court seeking a Judicial Review on the legal notice.
They wanted orders barring the CS for agriculture and the Attorney General from effecting the legal notice.
Under a certificate of urgent application, Star Brilliant noted that they had already received a notice from the State to stop their operations despite investing millions into their operations.
Through advocate Wairegi Kiarie, the owners of the facility noted that they dealt with the slaughter and export of donkey meat adding that due to the notice their export license had been cancelled.
Wairegi told the court that due to the legal notice, the government meat inspector was no longer visiting the facility to inspect meanwhile the product could not be sold locally as per their license.
The advocate told the court that CS and the AG had failed to respond to the application despite being served by the applicant.
"The respondents despite having been served by the applicant have not responded and this application should be treated as unopposed," he said.
In his ruling, the Judge noted that the AG and the Cabinet Secretary had failed to file the response to the application challenging the legal notice.
"The legal notice violates the rights of the applicant under Article 47 of the Constitution and the applicant is granted the stay to operate in light of the failure by the respondent to file back his response," said the judge.
While banning the operations of the slaughterhouses, Munya noted that the number of donkeys in the country was on the decline while theft of the animals across the country had shot up.
"The theft and rampant slaughtering of donkeys has led to massive unemployment in areas where donkeys are the mainstay of residents," he said.