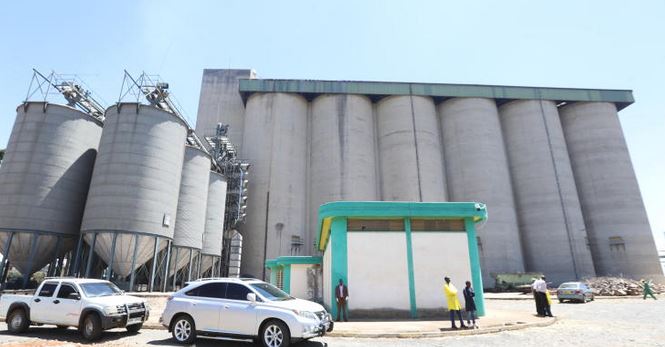 The government has introduced a raft of changes in the ministry of agriculture aimed at boosting food security in the country.
Agriculture CS Peter Munya in announcing the changes said the government will now focus on its key role, that of creating an enabling environment for producers and traders to make and execute commercial decisions while ensuring that commercial interests, especially on imports do not disadvantage local producers and consumers.
According to the new changes, the government ceases directly buying, selling, or setting maize prices. It has also stopped purchasing, distribution, selling, or setting prices of fertilizer, seeds, or any farm inputs.
The ministry of agriculture shall also establish within the National Cereals and Produce Board (NCPB) the National Food Reserve (NFR) buttressed on commercial processes, the Warehouse Receipt System, and targeted incentives directly to registered farmers designed to avoid market distortions and opaqueness.
Read More
It will also Institutionalise within NCPB the Food Balance Sheet Committee with broad representation as a statistical and advisory organ on incentives and strategic food reserve decision making.
To separate the National Food Reserve functions from the commercial ventures, NCPB will restructure to create the NCPB Trading Division (NTD).
Munya said the NTD will operate unencumbered commercial agricultural hub model, clustering registered small-medium holder farmers and agro-dealers around aggregation centres (cooperatives or warehouses) for storage, bulk inputs sourcing, marketing and extension support.
"Going forward NTD will compete for opportunities on value and price alongside other market players in Kenya," he said.
Other agencies like Kenya National Trading Corporation, Cooperatives, and also the private sector will be encouraged and incentivised to embrace the new model, which is key to creating a supportive infrastructure for farmers and cutting post-harvest losses.
Munya said that through the process, the government intends to stimulate the growth of 750 farmer facing agro-dealers and equipment suppliers, and 150 storage facilities and processors in 20 agricultural value-chains by 2025.
To encourage the early participation of the private sector, and the establishment of ware receipt housing system, NCPB will release 7 million bags of space through competitive commercial leases. The release of designated storage space to the private sector will proceed speedily and completed by December 2020.
"Starting from September this year, the Agriculture and Food Authority in collaboration with the counties will undertake the registration of farmers, dealers, and the licensing of primary warehouses, the Warehouse Receipt Council will be responsible for warehouses trading in the Commodity Exchange (KoMEX)."
Up until 1980 Kenya produced sufficient basic food to feed its population and reaching a surplus of 20 per cent by the mid-1970s. Since then agricultural production has fluctuated year-on-year. At the same time, Kenya has seen sustained high growth in population, nearly a six-times increase since 1963. This compares with 2.2 growth index of staple cereals from 1963 to 2017. The food deficit of maize, rice, irish potatoes, wheat and sugar continues to widen. By 2017, Kenya's basic food production could regularly feed 72 per cent of the population.
In pursuit of 100 per cent food and nutrition security, the Ministry of Agriculture, Livestock, Fisheries and Cooperatives (MoALF&C) developed the Agriculture Sector Transformation and Growth Strategy (ASTGS) 2019-2029. The ASTGS identifies nine flagships critical in addressing systemic bottlenecks constraining Kenya's ability to achieve food and nutrition security. In particular, Flagship 5 proposes restructuring of the Strategic Food Reserve to better serve Kenyans.